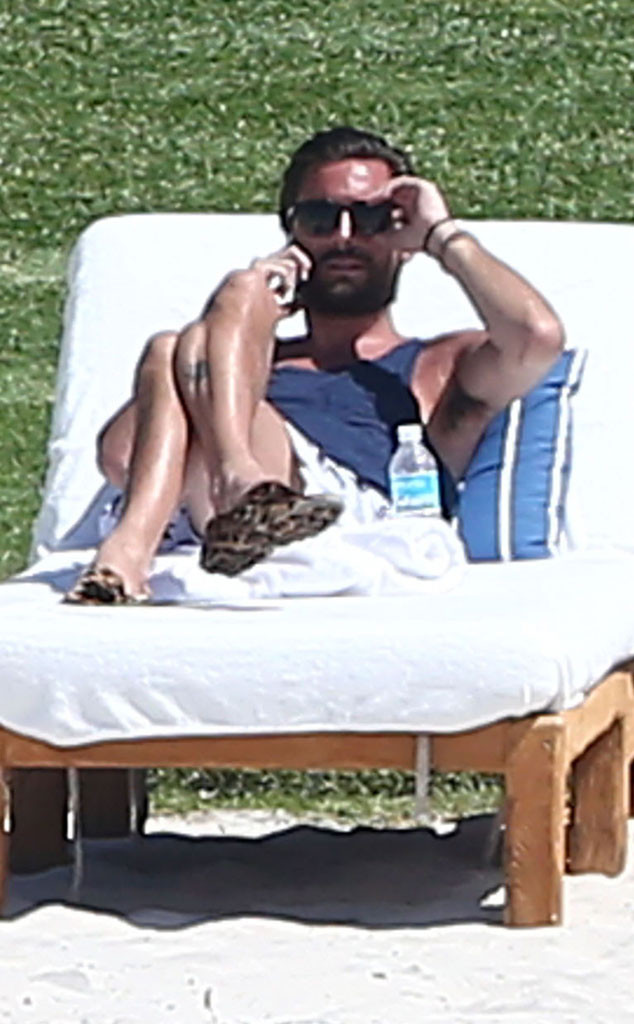 MiamiPIXX/FAMEFLYNET PICTURES
Scott Disick is living his life his way.
The 32-year-old reality star and father of three was spotted soaking in the sun while poolside Thursday in Puerto Vallarta, Mexico, with three models. Disick has reportedly been staying with Girls Gone Wild creator Joe Francis and his girlfriend Abbey Wilson at Francis' home.
While Kourtney Kardashian's former partner was busy on the phone and drinking water in this particular photo, his vacation has not been entirely sober. Earlier in the week, Disick was photographed drinking what appeared to be a beer and a mixed drink while also smoking a cigarette.
Having sought treatment in rehab on four separate occasions—most recently in October 2015 for alcohol abuse—Disick's renewed drinking is a bright red flag that he's resorted to his tumultuous party ways again.
"It's very safe to say Scott is no longer interested in recovery," a source told E! News. "He's been drinking and partying for the last several weeks. This is what he wants. This is what he's choosing. The friends he's hanging out with aren't helping."