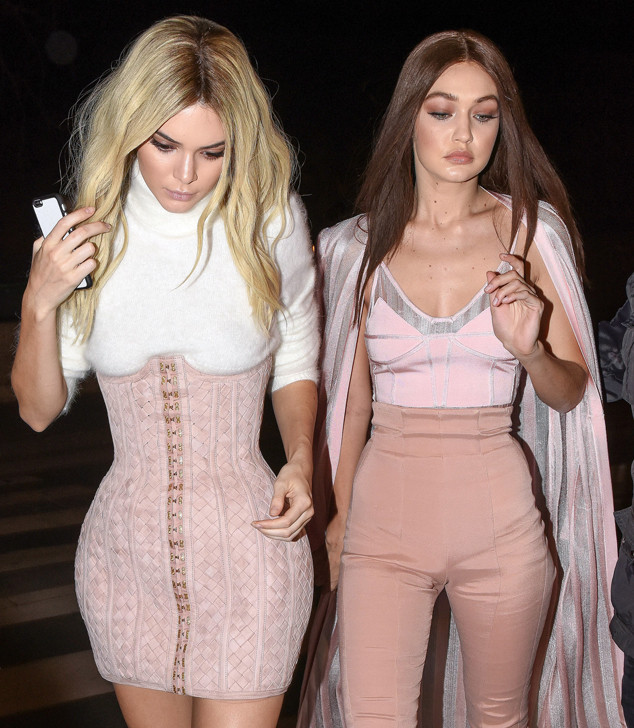 AKM-GSI
Kendall Jenner doesn't pull any punches—nor does she throw them.
Earlier this month, the 20-year-old supermodel was accused of getting into a scuffle outside L'Arc nightclub in Paris. After a paparazzo apparently got too close to both her and Gigi Hadid, multiple reports claimed Kendall tried to punch him. Her bodyguard intervened by holding the girls back and then restraining the photographer. Neither Kendall nor Gigi publicly commented on the alleged incident—until now. Taking to her app Monday, Kendall vowed to "tell the whole truth and nothing but the truth" about what she says really occurred on the night of March 3.
"Even though you know about my anger towards the paparazzi—I didn't touch him!" the star of E!'s Keeping Up With the Kardashians told her fans. "Gigi, security and I were walking out together in a conga-line formation. I was covering my face because I was super sweaty after dancing in the club all night (the last thing on earth I wanted was to have my photo taken at that moment!). All of a sudden, this paparazzi took his camera and started taking pictures right below my face. It was in my personal space, like centimeters from my body. I was so annoyed. All I ask for is just a bubble of space to breathe, and he disrespected that."