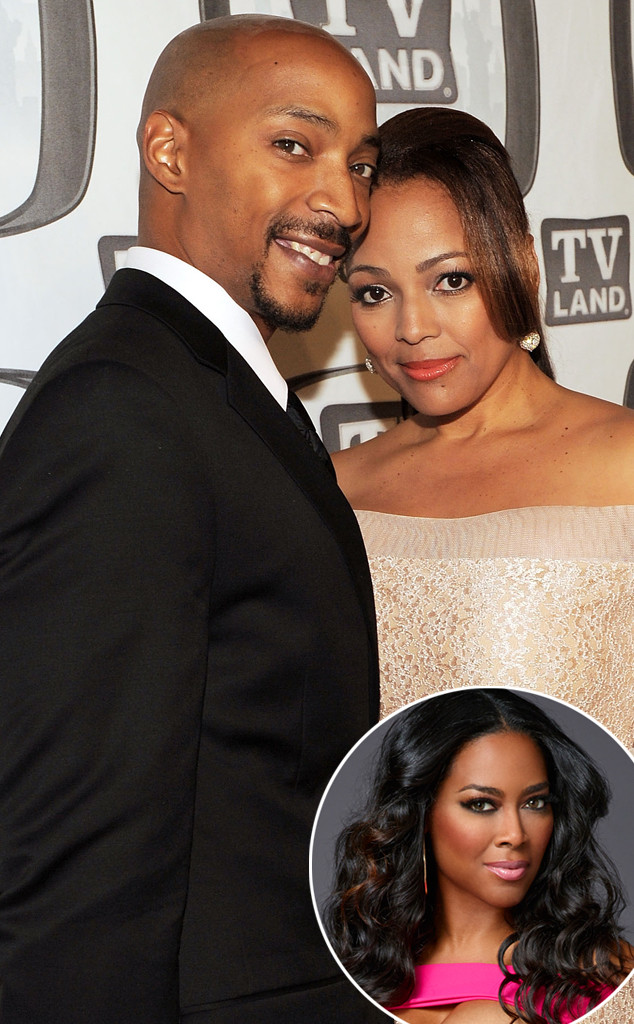 Patrick Randak/NBC; Larry Busacca/Getty Images
When The Real Housewives of Atlanta headed on down to Jamaica this season, the feud brewing between Kenya Michaels and Kim Fields reached a near fever pitch thanks to Kenya's pettiness over Cynthia Bailey's commercial shoot—and it also took on some collateral damage.
You'll recall the evening spent around the pool when Kenya made some serious allegations about Kim's husband Christopher Morgan's sexuality, only brave enough to do so with her enemy far away in her hotel room, preparing for the morning's commercial shoot. It was an ugly sight, with the other ladies joining in to pile on with speculation over Kenya's insistence that "for the last 10 years, there have been pervasive rumors about Kim's husband."