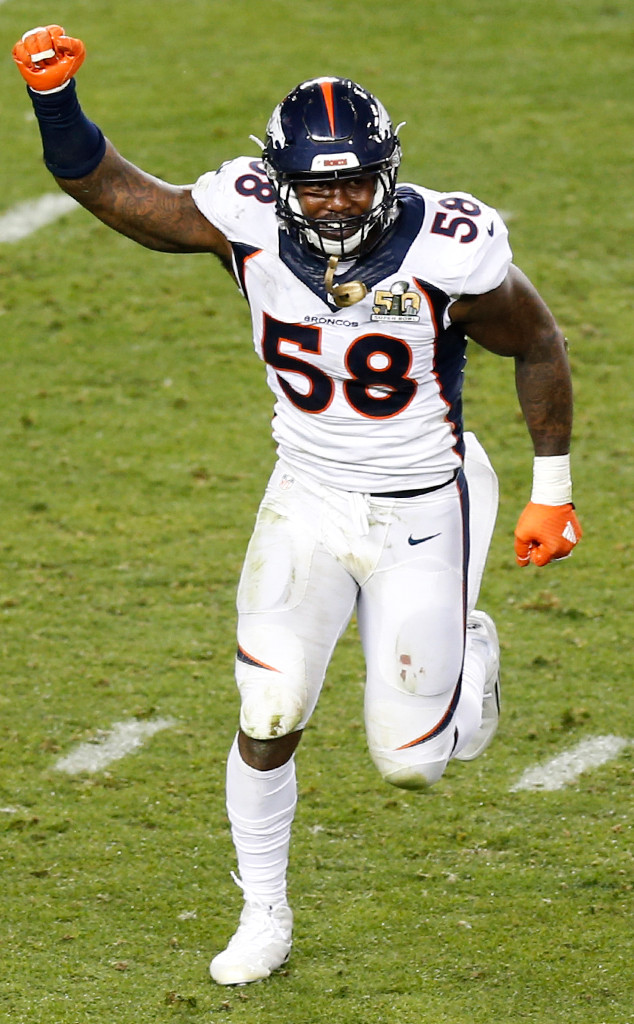 Michael Zagaris/Getty Images
Von Miller is going from the Super Bowl to the ballroom.
The outside linebacker for the Denver Broncos was named MVP at this year's Super Bowl, and now he'll be competing for the mirror ball trophy on Dancing with the Stars, a source tells E! News. In addition to our insider intel, 9News, a local Denver affiliate, is also reporting that the NFL superstar will be trading in his cleats for dancing shoes on March 21, when season 22 premieres on ABC.
The 26-year-old Miller has already got a few moves of his own, according to both his touchdown celebrations and his appearance on The Late Late Show with James Corden, where he taught host James Corden a few things.