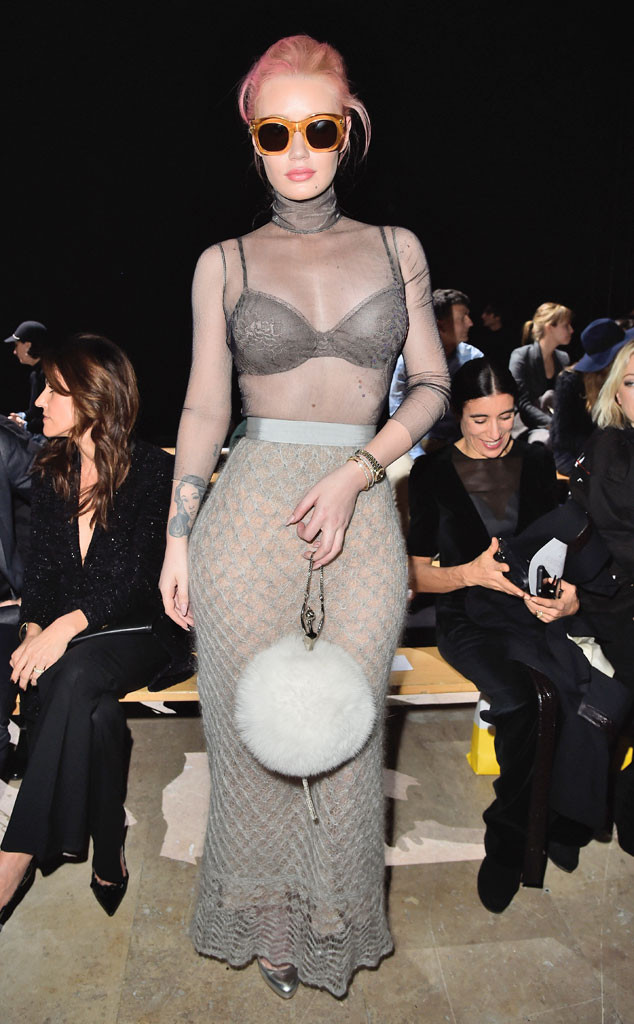 Pascal Le Segretain/Getty Images
Oh, you want more Iggy Azalea music? Ask and you shall receive (well, kinda).
The Aussie rapper took to Twitter earlier today to share some more snippets off of her upcoming album Digital Distortion, and it sounds like we're going to get some more club bangers from I-G-G-Y.
Azalea shared two videos of herself dancing in the studio (which apparently turns into a nightclub when you playback the music) with different tracks playing in the background. And seriously, be careful when watching these videos. Users mentioned that they needed an epilepsy warning from all of the lights.
In one of the clips, which she writes, "The studio was pretty fun last night," you hear Iggy rap, "I got that boom, boom," over a dance beat.