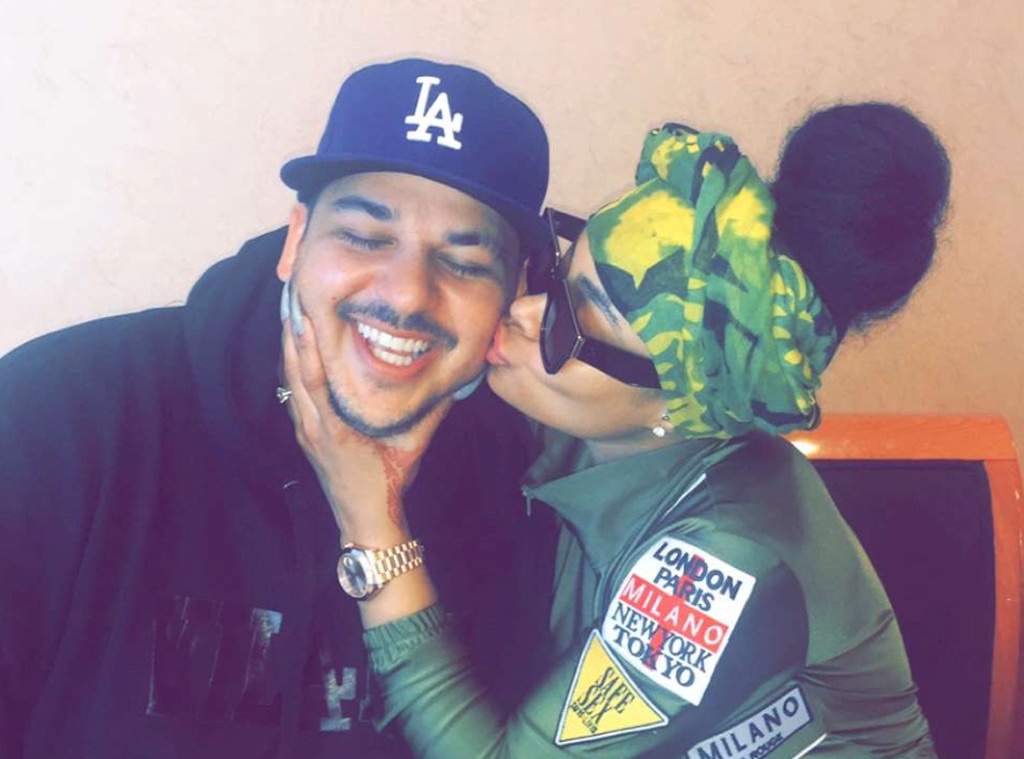 Snapchat
Rob Kardashian is well aware that not everybody is supporting his new relationship with Blac Chyna, but that's not gonna stop him from gushing about his girl.
The E! star took to Instagram today to proclaim his adoration for his lady in an attempt to shut the haters down, and he kept it pretty simple and straight to the point.
Rob snapped a photo of his girlfriend sleeping (because that's what couples do, you guys, take pictures of their significant others snoozin'), and once you manage to peel your eyes away from her neon green hair, you will see Rob's statement of love to Blac Chyna.
"Love this woman right here so f--k y'all with your negative comments," Rob wrote.
It's no surprise that things are moving onward and upward between the two lovebirds, especially with the news of them getting ready to "pretty much" live together.
Now that the reality star has officially scored himself a 4,256 sq. foot, $2.285 million house in Calif., the model is ready to play house after two months of dating. "Chyna has been helping Rob with the house. She pretty much will be living there once it is up and running," a source told E! News. "They both have discussed moving in with each other. They feel this is a fresh house and a fresh start for them."
The insider added, "Rob is letting her take control of whatever she wants. She is his queen. She is helping with the decorating and the new pieces in the home. They haven't moved in yet, but will very soon."
Not only that, but the couple's plans include special accommodations for Chyna's 3-year-old son, King Cairo, whom she shares with Kylie Jenner's beau Tyga. "Rob is making a room for Chyna's child....he loves him," the source continued. "Rob will have a gym in his new house as well. They are still waiting for furniture to arrive. They are both excited to move in!"
Yep, this is getting serious.