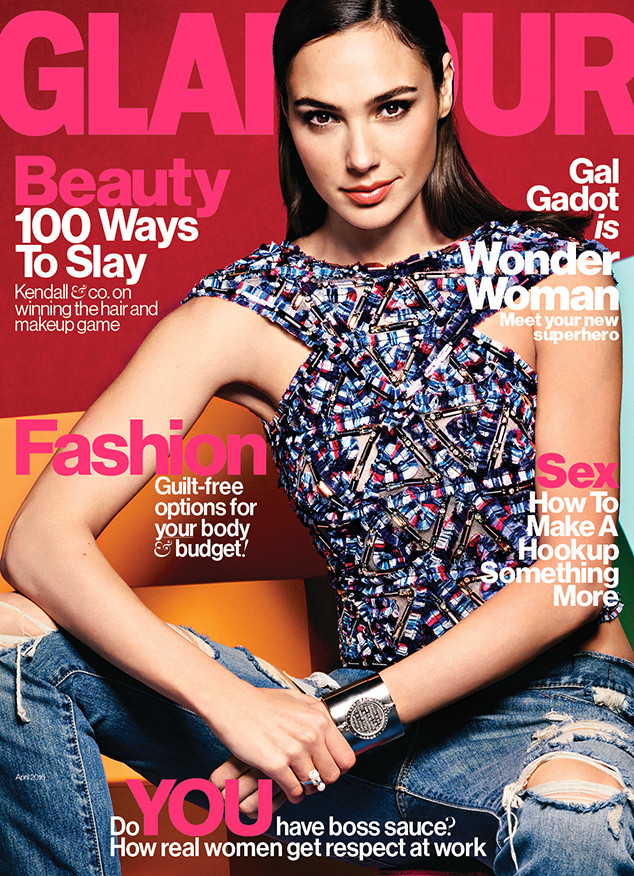 Tom Munro
She's playing the most legendary female super hero in history, but for Gal Gadot, acting wasn't always in the cards.
"If things had gone according to my plans, I'd be a lawyer," she said in the Spring issue of Glamour. "I never dreamt of being an actress."
As Batman v Superman: Dawn of Justice's Wonder Woman, the 30-year-old Israeli native, former beauty pageant winner and Iraeli combat trainer has experienced a steady rise to Hollywood stardom, including a continuous role in the Fast & Furious franchise.
Now, she will perform alongside Ben Affleck, Henry Cavill and Amy Adams in one of the most anticipated superhero installments yet. While her celebrity continues to shine brightly, Gadot didn't exactly intend on a career in acting—but fame found her anyway.
"My mother was a teacher; my dad is an engineer. But at 18, I was approached to compete in Miss Israel. I thought, That would be a nice experience. I never thought I would win! I was shocked when they crowned me," she admitted.
"When I went to Miss Universe, I rebelled. I was afraid I might get picked again. I showed up late. I came without gowns. They tell you to come to breakfast in a gown. I was like, 'No way am I having breakfast in a gown!' Who needs to wear an evening gown at 10:30 a.m.?"