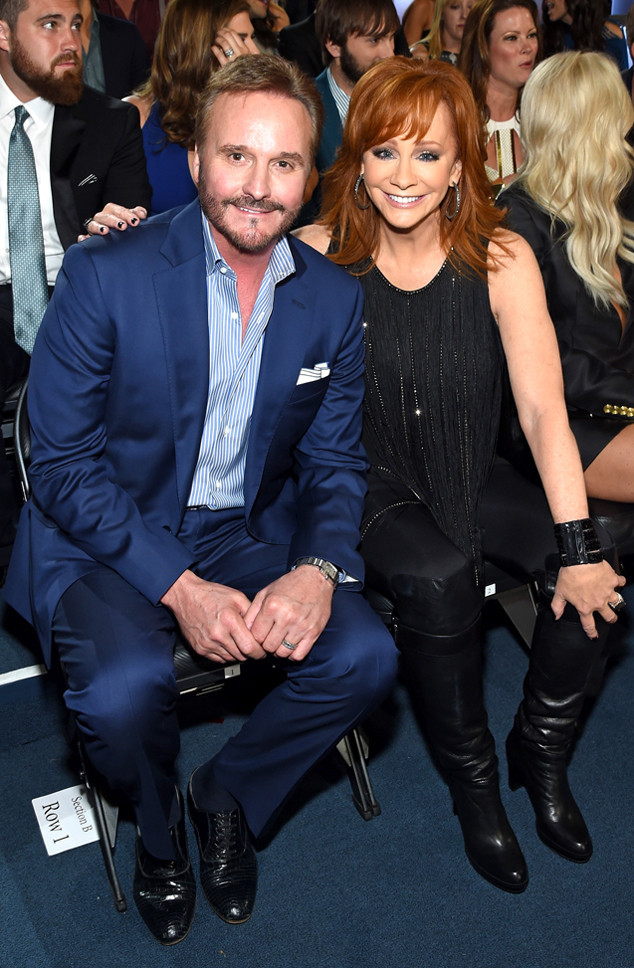 Larry Busacca/ACM2015/Getty Images for dcp
Reba McEntire initially had no intention of divorcing her husband of 26 years and manager, Narvel Blackstock.
The two shocked fans when they announced last August they had separated several months prior, adding they "have worked together for 35 years and will continue to do so." The 60-year-old country singer later confirmed the pair finalized their divorce in October.
"The divorce was not my idea," McEntire said in an interview with iHeartRadio station CMT Radio Live this week. "I didn't want it in any shape, form or fashion. So it was really hard to make the adjustment. When someone's not happy, I just want everybody to be happy in their lives because our lives are too short to be miserable, so I just thought it was the best thing to take my marbles, go play somewhere else, is what Daddy used to always [say]."