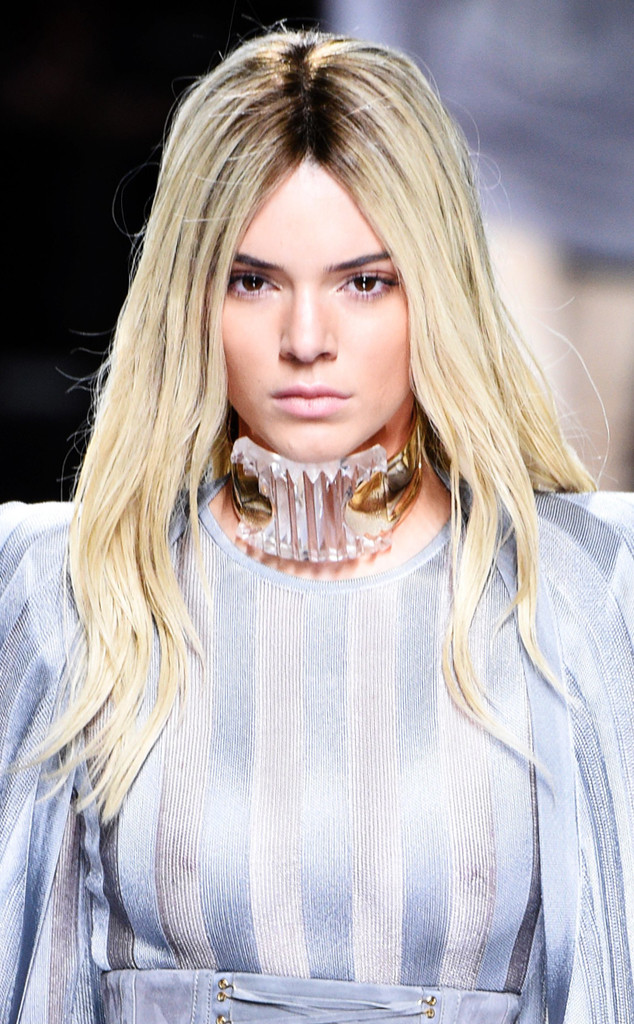 MARTIN BUREAU/AFP/Getty Images
Considering swapping your blonde locks for something darker? KenGi (a.k.a. Kendall Jenner and Gigi Hadid) has officially beat you to it.
The international supermodels and besties pulled a switch-a-roo at Paris Fashion Week this morning when they quite literally traded hair colors. (You can thank Balmain for that.)
If you are, or have ever, contemplated making the change yourself, it's as simple as dying your hair. However there are factors you haven't even considered—like your wardrobe, for example. To ensure you're fully prepared…keep reading.