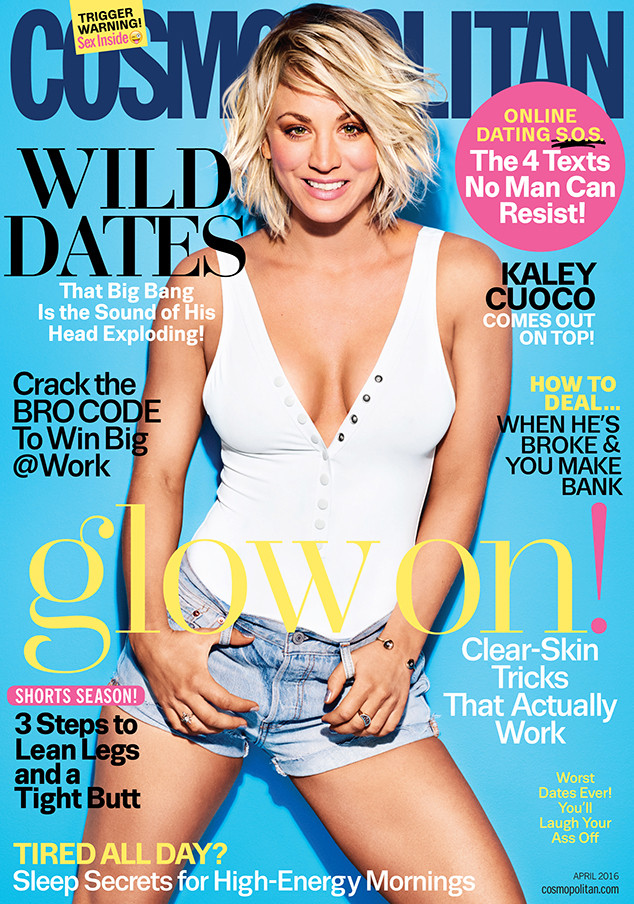 Eric Ray Davidson/Cosmopolitan
Kaley Cuoco's divorce didn't just make her sad...it changed her.
The Big Bang Theory star covers Cosmopolitan's April issue and reveals her split from Ryan Sweeting has forever altered the way she looks at—well—walking to the altar. "[What happened] changes the way I look at marriage, and that makes me sad," she says.
"It does not change the way that I look at love. I cannot wait to be in love again. I don't feel like I am ready yet…which is so different for me. I dive into everything."
Although Cuoco, 30, might still be hurting from the demise of her marriage, she still is focusing on keeping the proceedings civil, even if that means her personal life takes a back seat. She and her co-star Johnny Galecki used to date, but the two remain good friends now; however, she's aware that speculative headlines probably make their way back to Sweeting.
"Johnny and I are very close now, but the worst part about that is I don't want stories like that, especially during this divorce, to hurt my ex," she tells the magazine. "We have nods with each other. Johnny and I do this thing like a nod that says, 'I got you. I get it.'"