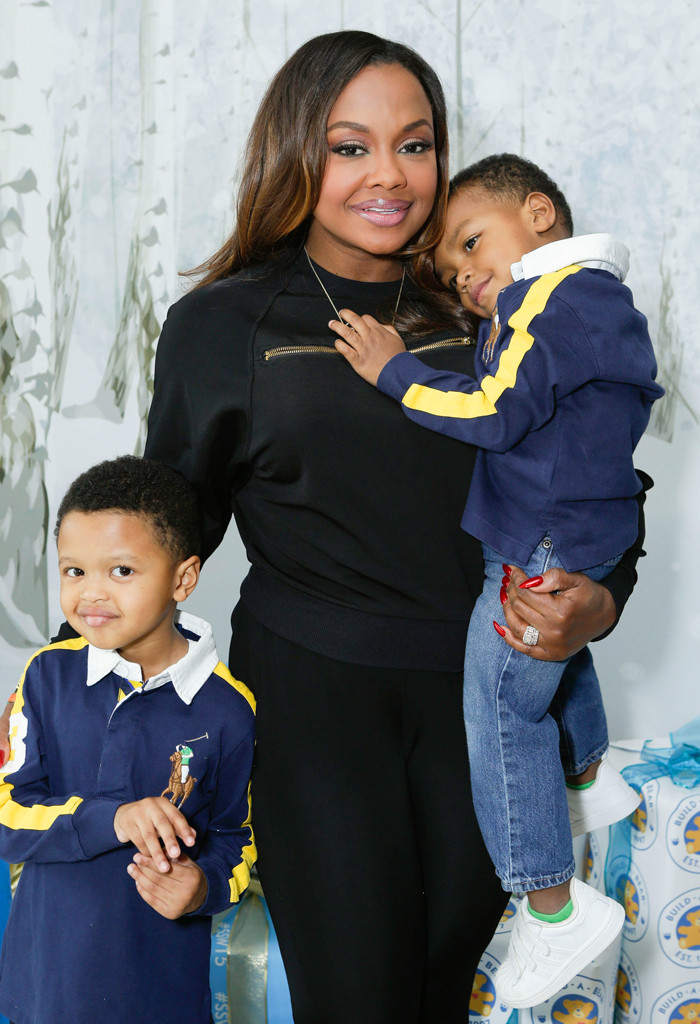 Tiffany Rose/Getty Images for Santa's Secret Workshop 2015- Taken at a public event
After much time away from their father, it looks like Phaedra Parks is finally going to take her sons Dylan and Ayden to visit father Apollo Nida behind bars—but it's not going to be easy.
In the below exclusive sneak peek of Sunday's new episode of The Real Housewives of Atlanta, everyone's favorite lawyer-cum-mortician has traveled from Atlanta all the way to New Jersey with her young sons and mother Regina Bell in tow in hopes that the boys may spend some time with their dad, who's currently doing time at Fort Dix. However, as she admits in the clip, she still hasn't filled her kids in on where exactly they're going because there's still a chance they may not even get in.