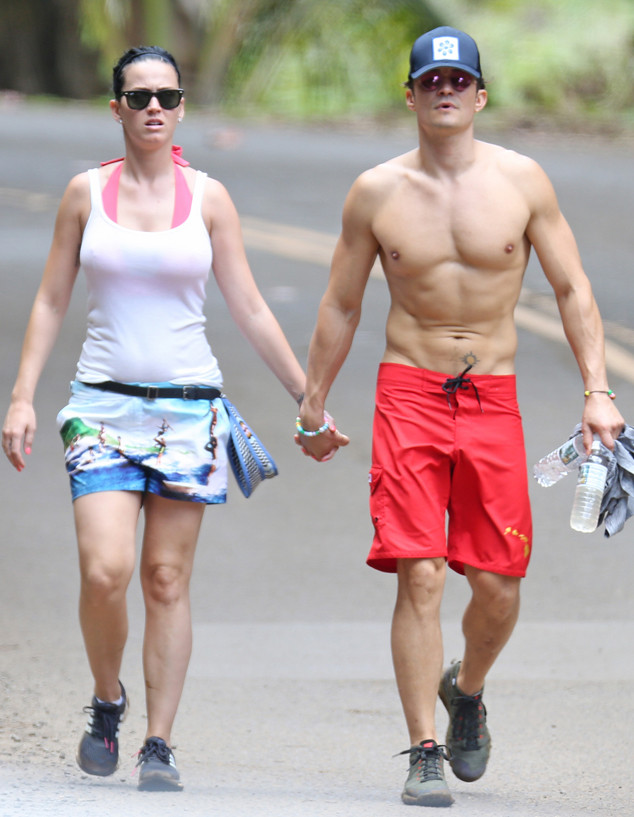 Splash News
Where have we seen this look before, Katy Perry?
The 31-year-old pop star was recently photographed hiking hand-in-hand with new beau Orlando Bloom, 39, in Hawaii during a romantic vacation. A source recently told E! News the two, who sparked dating rumors over the past couple of months, are an "official couple." Neither has commented.
During their vacay, Perry wore a white tank top over a coral bikini top, paired with a mini skirt printed with an image of surfers and black sneakers, while the actor gave his best Baywatch impression by sporting bright red swimming trunks...and his super toned abs. He was also seen wearing a gray T-shirt.
The singer had worn a near-identical top, paired with what appeared to be a violet sports bra and black leggings and black sneakers, during another PDA-filled hiking date in L.A. with then-beau John Mayer back in early 2013. She also wore the same outfit while hiking with him later that year.