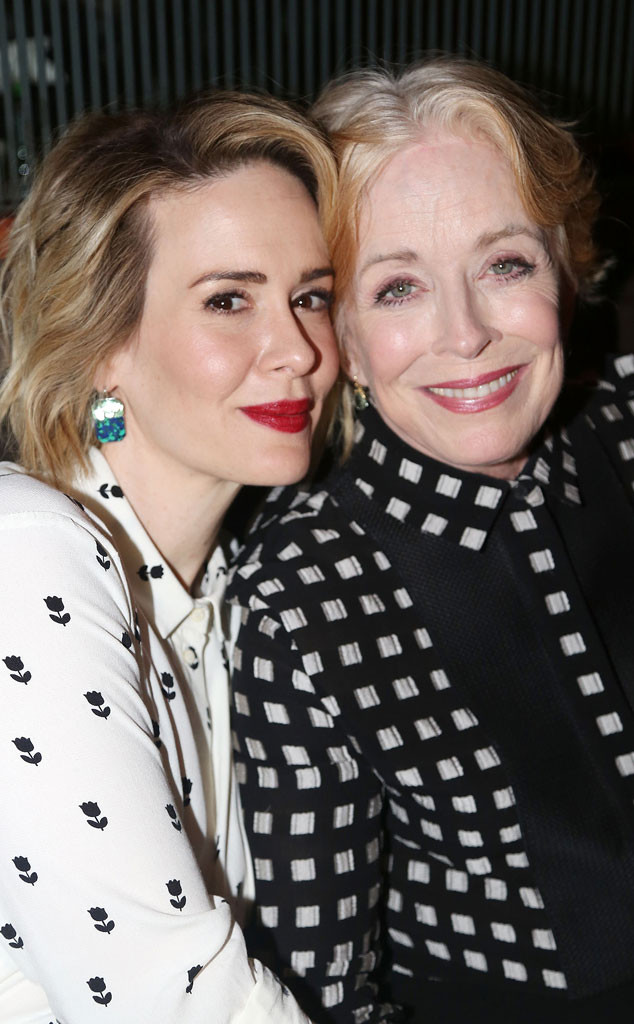 Bruce Glikas/FilmMagic
It's official!
Sarah Paulson confirmed that she is dating Holland Taylor. In a wide-ranging interview with the New York Times, the American Horror Story actress addresses her personal life.
Reports that Paulson, 41, was dating Holland Taylor, 73, began to surface in early December after Taylor admitted that she was in a relationship with a woman and that it was the "most wonderful and extraordinary thing" that happened to her life. People began to notice her and Paulson's witty Twitter banter, but nothing was officially confirmed—until now.
"If my life choices had to be predicated based on what was expected of me from a community on either side, that's going to make me feel really straitjacketed, and I don't want to feel that," Paulson told the newspaper. "What I can say absolutely is that I am in love, and that person happens to be Holland Taylor."
The two actresses met at a dinner party about 10 years ago, but Paulson had been dating actress Cherry Jones—who is 18 years older than she— at the time. Despite her relationship status, Paulson admitted to the publication that she thought Taylor was "probably the most exquisitely beautiful woman I'd ever seen."