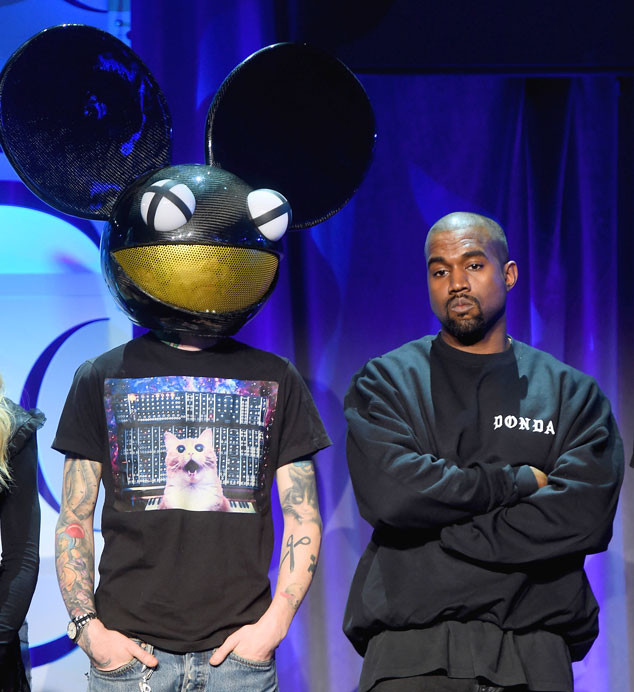 Jamie McCarthy/Getty Images for Roc Nation
Kanye West and Deadmau5 both have strong Tidal ties, but are the two artists on the same page when it comes to music streaming?
Yes, actually, but we'll get to that in a second. First, though, you need some backstory. On Tuesday, Kanye tweeted a screen grab of a computer screen that showed Sufjan Stevens' "Death With Dignity" playing. What Deadmau5 noticed, though, was a Pirate Bay tab that was also open in the browser and what appeared to be an attempt to torrent Serum, a program to import and edit audio that is sold for $189.
Xfer Records, a label co-founded by Deadmau5, produces Serum, so the DJ was obviously not happy to see what he believed to be an attempt to torrent the technology. "what the f--k @kanye west ..." tweeted Deadmau5, along with a closer image of the rapper's screen shot. "Can't afford Serum? Dick."