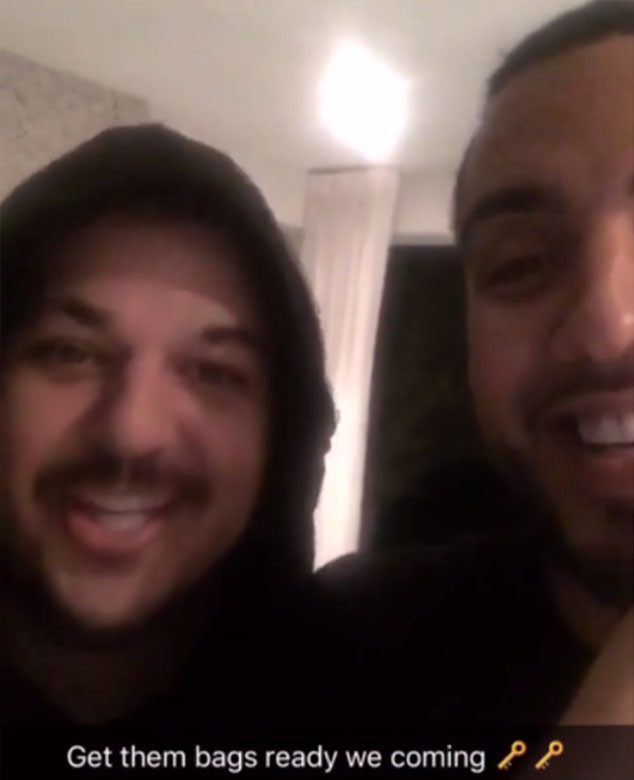 Instagram
Now that's one happy Rob Kardashian!
The 28-year-old reality star is all smiles in a Snapchat video French Montana, sister Khloe Kardashian's ex, posted on Instagram this week. The clip marked another rare online appearance for Rob, who remained largely reclusive for more than a year up until recent months.
"It's a thing called 'Get them bags ready,'" French says in his Snapchat video.
Rob, sporting a hoodie, a mustache and a faint beard, then comes into the frame, grins and jokes around with his pal.