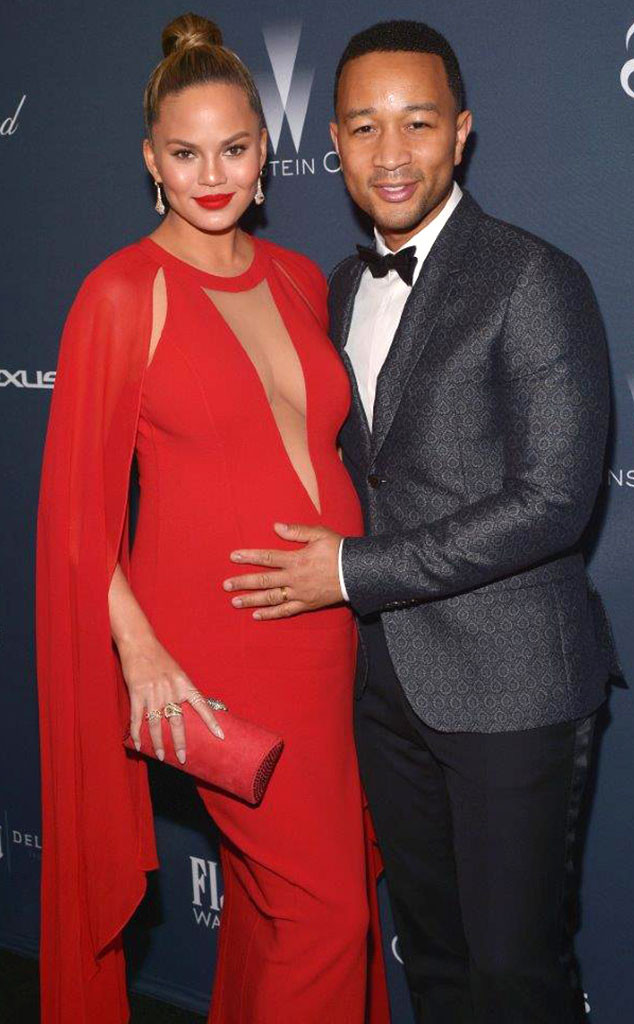 Charley Gallay/ WireImage
With just a few weeks left until Chrissy Teigen's due date, it's crunch time to pick a baby name. Fortunately, a high profile pal has already given his stamp of approval to the mom-to-be.
While cooking up a snack on The Late Show with Stephen Colbert, the 30-year-old model and FABLife co-host dished on her other bun in the oven— a baby girl who will be ready to arrive in mid-April.
If the natural stress of having a child for the first time isn't enough as it is, Teigen and her husband John Legend are having trouble settling on a title for their tot.
"We change it all the time, so if you have a suggestion," she told the late-night talk show host.
Still, the couple has made some progress since E! News last got a baby update from them. They previously told Will Marfuggithat they had a top 20 list of names on rotation, though now it seems the list has whittled down to just a handful.
Teigen did get a particular opinion from a highly respected mutual friend on her first choice.
"I asked Barack," she began before Colbert started laughing at her surprisingly casual reference. "I asked President Obama if he liked one of our name choices and he said he did."