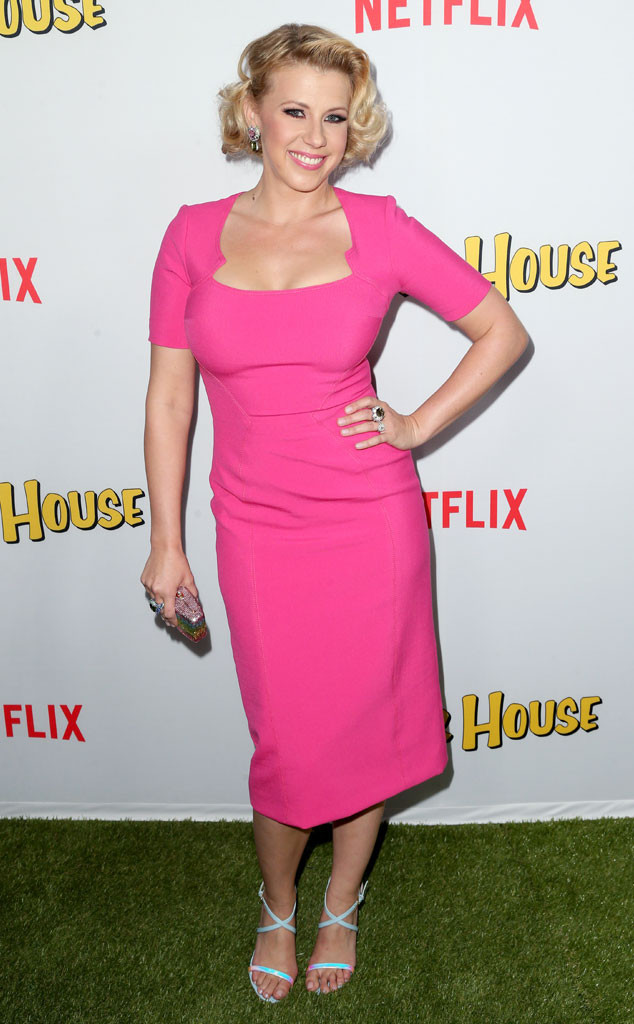 Frederick M. Brown/Getty Images
Have mercy! Jodie Sweetin is stepping onto the dance floor for a go at the mirror ball trophy this season of Dancing With the Stars. E! News previously reported Sweetin was going Dancing, but the show made it official on Wednesday with an appearance on Good Morning America. Sweetin will be partnered with professional dancer Keo Mostepe.
Sweetin admitted to turning down the show in the past due to scheduling conflicts with Fuller House, but said she's been a huge fan of the show. "I've always loved to dance, and Stephanie was a dancer on the show, and I danced growing up," she said. "I have some experience. I have some rhythm."
In February, Sweetin told E! News doing Dancing With the Stars would be "really fun," but declined to officially state her status with the show. "I love dance and I think it would be really fun," she told us.
Her Fuller House costar Candace Cameron Bure previously appeared on DWTS and gushed about Sweetin and her (then potential) next venture. "I am so ready; I am more than ready," Cameron Bure told us about Sweetin's Dancing gig before dolling out advice. "I am just there. I will try not to take over for her because I might nudge myself back onto that dance floor."