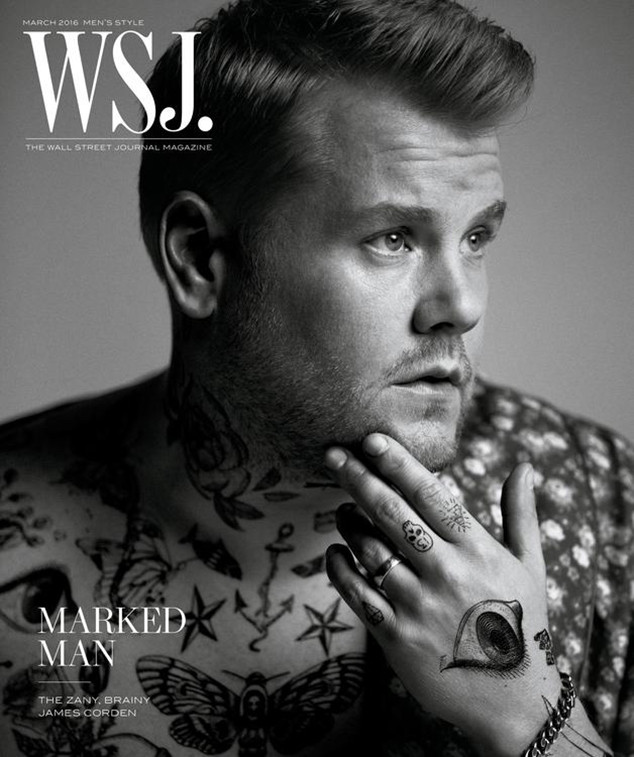 Inez and Vinoodh
Even when James Corden is trying to be serious, he's still funny.
The host of The Late Late Show has found enormous success over the last year thanks to his new job and viral sensation "Carpool Karaoke," but he still hasn't acclimated to it. In fact, he was hesitant to even accept the job with CBS because of his family.
"I was Skyping my son on his birthday, and my wife was pregnant at the time. And I was like, this is only going to get harder," he tells WSJ. Magazine. "Here's someone offering me a job—[and] all I really want is to feel creative every day. And I realized it doesn't come around again. CBS doesn't go, 'Let's go back to the guy who passed.'"