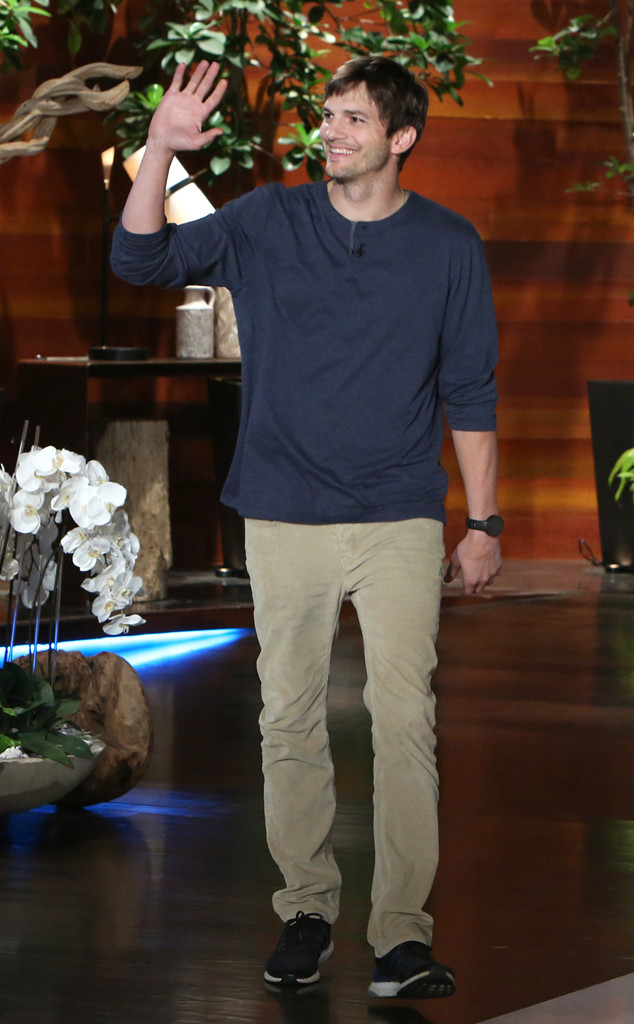 Michael Rozman/Warner Bros.
It took a "ninja effort" to pull Ashton Kutcher and Mila Kunis' wedding off.
The 38-year-old Two and a Half Men actor stopped by The Ellen DeGeneres Show Wednesday, where he recalled the various lengths he went to in an effort to keep his July 2015 nuptials as private as possible. "That was sneaky," host Ellen DeGeneres, 58, told her guest. "You got married, and every time you've been here or Mila's been here, you've been really cagey about the whole thing. And then you went and got married without any of us being invited!"
Ashton explained that he and Mila were concerned about helicopters trying to snap pictures of their intimate ceremony, which would've ruined the atmosphere. "It's a legitimate concern," he said. To throw paparazzi off their trail, he said, "I was, like, posting things on social media that were in different locations to avoid that, because we didn't want to be screaming our vows at each other and be like, 'Forever! 'Did you say never?' We didn't want to do that thing, so we went really under the radar with it." Ellen said she understood his worry, telling him, "It's hard to do, because somehow word always leaks out, no matter how careful we all try to be."