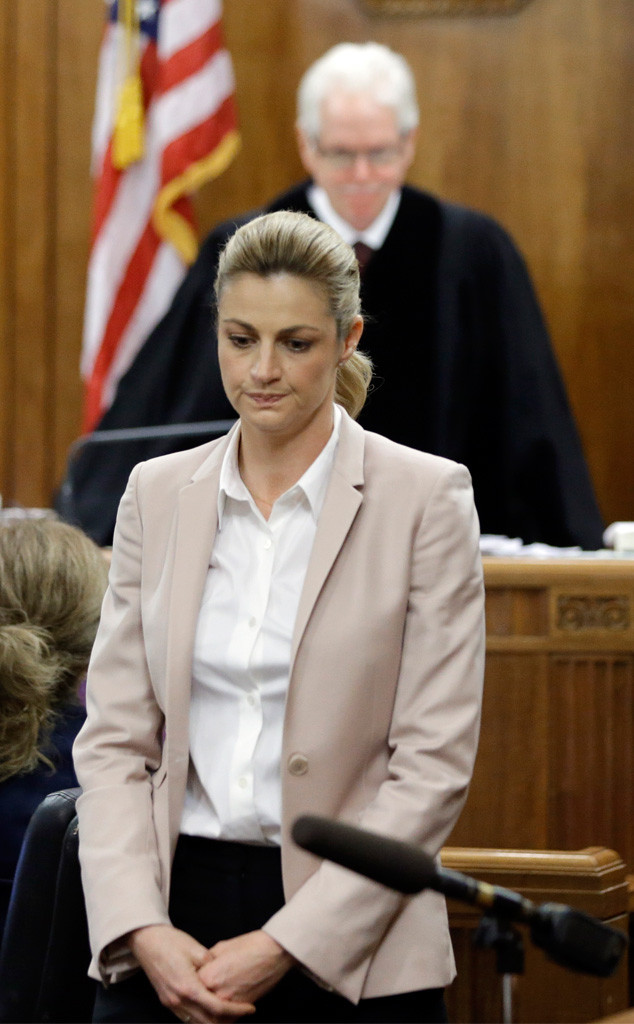 AP Photo/Mark Humphrey
On the second day of her testimony in court, Erin Andrews described the thorough new process she carries out every time she checks into a hotel room.
The 37-year-old sportscaster has taken a far more rigorous approach to traveling after she became the target of a stalker while at the Marriott Nashville in 2008. Michael David Barrett, a former delivery truck driver, requested the room next to Andrew's at the hotel and filmed her through the peep hole of her room. The footage was later shared online and has been viewed millions of times. In March 2010, Barrett was sentenced to two and a half years in prison, three years of probation and thousands of dollars in fines and restitution. He was released from prison in July 2012.
During her second day on the stand of her $75 million civil suit against Marriott, the public figure shared details on her new painstaking process every time she settles in at a hotel.
"As soon as I get to a hotel, no matter what city or state I'm in, I tell them I want to be moved from the room I was pre-booked in. I want to be moved. I also say if someone has asked to be next to me, they need to call me," she described on the stand Tuesday. "I instantly cover the peep hole and then I do a check of the room. I look everywhere. I look for lights. I look for red lights. I look to see if there's cameras. I check the bed. I check the alarm clock. I check the phone. I booby trap my room."