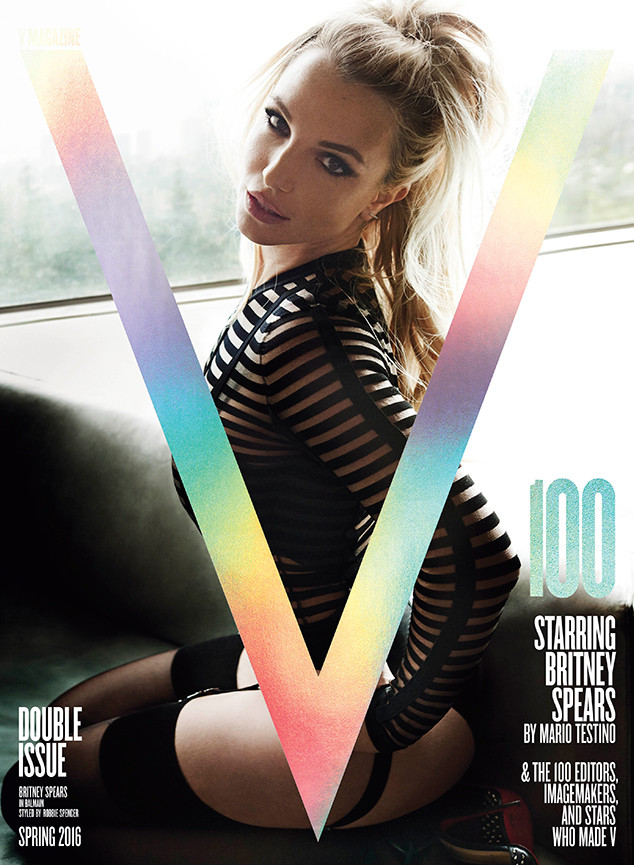 Mario Testino
Britney Spears knows what it's like to be in the limelight and all of the pros and cons that come with it, which is why she has learned to ignore what gets said about her—positive or negative.
It's safe to say she's living her best life—she has a wildly successful residency in Las Vegas, which just added more tour dates, and has two adorable sons—but when she was rising to fame social media wasn't as present as it is today, which is something she considers herself lucky to have missed.
"Whoever is in the spotlight, people are really quick to judge. I mean, there are a lot of kids coming up who've experienced that," she tells V Magazine #100.
And one of those stars who has grown up at the hands of social media's mercy is Justin Bieber, for whom Spears feels really sorry (pun intended).
"You know, Justin Bieber, he's huge, and he experiences [judgment]. It's just the way the world works, unfortunately," the "Toxic" singer explains. "I've been doing this for 20 years. I kind of don't pay attention to it. I have my relationship with God and myself and that's what matters to me. I really don't care what most people think."