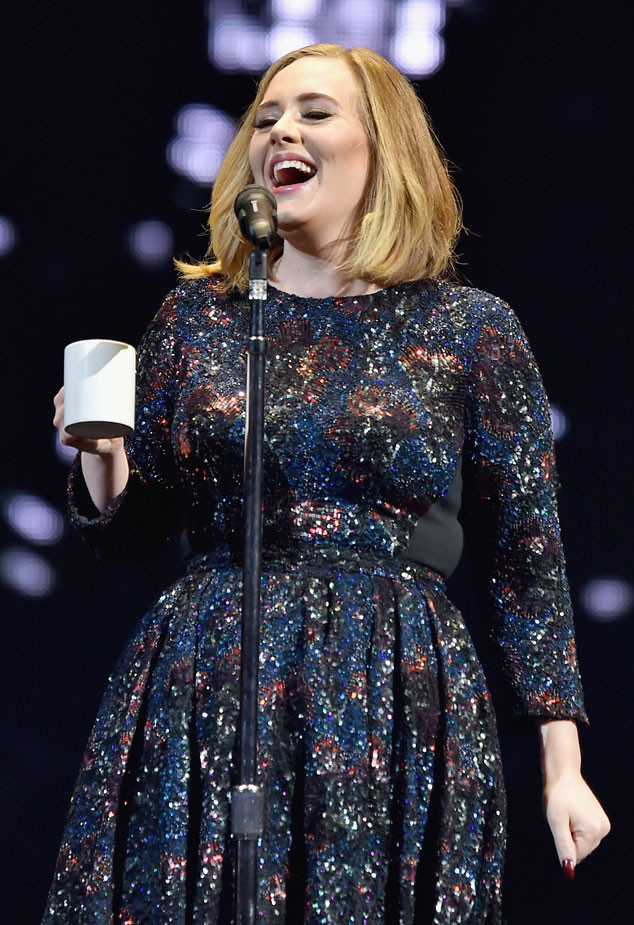 Gareth Cattermole/Getty Images
When you go to an Adele concert, it looks like you receive two things: Adele in all of her ethereal glory and a couple of jokes.
The "Hello" songstress kicked off her 25 world tour in Belfast Monday, and just because you might not have physically been there doesn't mean you can't get a thorough sneak peek of what's to come at your own concert (had you been lucky enough to score tickets), courtesy of social media. In a very dramatic, powerful fashion, Adele rose up on a platform in the center of the arena and launched into the first three songs of her set, which were "Hello," "Hometown Glory" and "One and Only."
After she finished up the third song, the 27-year-old singer addressed the crowd.
She revealed that she was instructed not to say anything prior to the third song's completion so that she wouldn't interrupt the powerful effects of the stage design and her vocals. But once she got talking, boy did she really spill the beans.
"I've been fucking shitting myself all day," she announced, per The Guardian. "Bad bowel movements. I've had to have an Imodium."