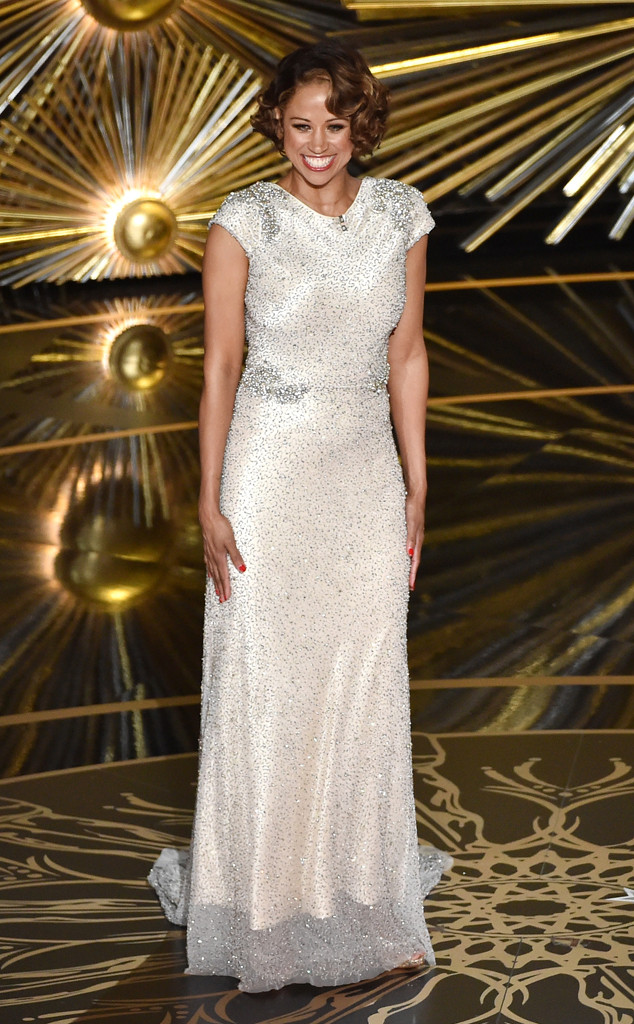 Kevin Winter/Getty Images
Stacey Dash is having the last laugh.
At the 2016 Oscars Sunday night, host Chris Rock jokingly suggested that he had a solution to the #OscarsSoWhite controversy. He decided to name Dash the Academy of Motion Picture Arts and Sciences' new "director of our minority outreach program." Yes, this was the same woman who had recently denounced both Black History Month and the BET Awards. There were a few laughs as Dash stepped out to announce, "I cannot wait to help my people out!"
"Happy Black History Month!" she added. "Thank you."
The joke fell flat, and Twitter erupted in response.
In a video message inspired by Jimmy Kimmel's recurring "Mean Tweets" segment on Jimmy Kimmel Live!, Dash read real fan tweets while backstage at the Dolby Theatre. "I just walked off stage from the Oscars where I got no applause, no boos, nothing. People were, I think, awestruck, which was a little disappointing, but you know, I did it because I wanted to. I stand in my position that I do, and Chris asked me to do it, and I love him and I support him. And I also think that I should be the head of diversity at the Oscars. I think I'm the perfect person to do that," the actress said. "But the backlash of that is I got a bunch of mean tweets, and I thought it would be a really good idea to read them to all of you so that you can see what I face."