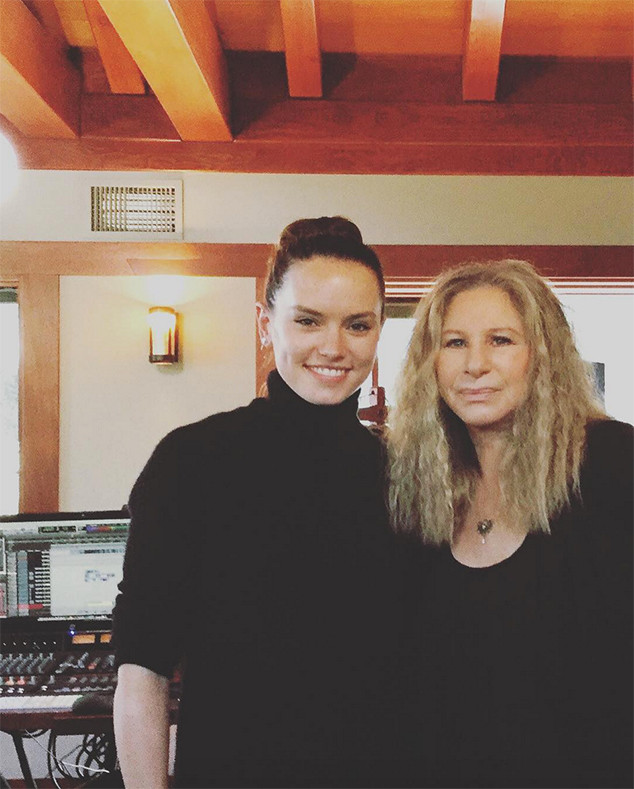 Instagram
UPDATE: Daisy Ridley revealed her mystery duet partner via Instagram Tuesday: Barbra Streisand! "I'm gonna end this spate of pictures detailing my insane weekend with this..." she wrote. "Ummmmmmmmmmmm..."
_______________________________________________
Could Daisy Ridley be headed to the Grammys next year?
The Star Wars: The Force Awakens star confirms she just hit the recording studio to make some music.
Ridley recorded the tune on Saturday, but is keeping all other details a secret—including who she worked with.
Her Star Wars director J.J. Abrams revealed last week that Ridley not only had a great singing voice, but she was also set to record a song with a "massive superstar."
"I can tell you everyone's guesses are way off," Ridley, 23, told me at the Oscars, a day after the recording session. "When J.J. said 'superstar,' he meant a legendary awe-inspiring jaw-dropping superstar."