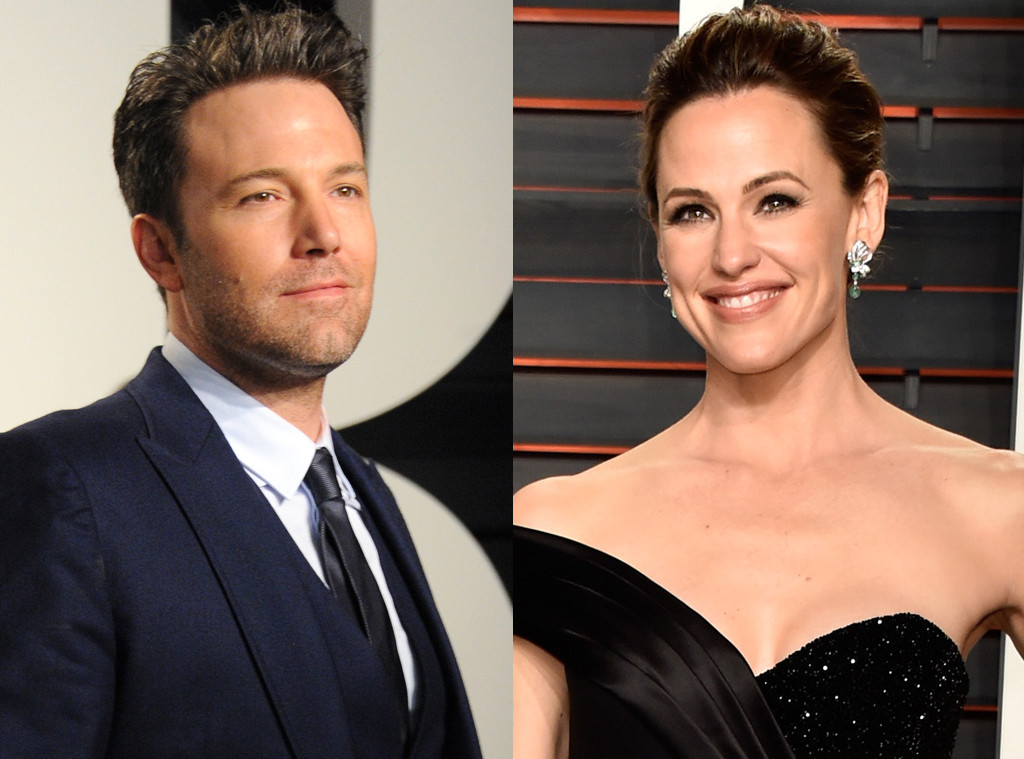 Jon Kopaloff/FilmMagic; Pascal Le Segretain/Getty Images
Getting all gussied up and heading out to an A-list party after the Oscars sounds like an absolute blast, right? Totally. But there's one little downer for a few celebs—it's also the prime location to run into your ex (Hi, Amy Poehler and Will Arnett!).
Anybody who is anybody attends the Academy Awards after-parties, and it's no surprise that a lot of the time, former flames end up reuniting at these soirees. Yeah, not ideal, but hey, at least you know you look great.
Last night was no different for a few stars, including exes Ben Affleck and Jennifer Garner, who not only both attended Vanity Fair's popular after-party, but also had some interaction. Luckily, it wasn't as awkward as you might have imagined.
"Ben and Jen did not have any bad blood towards each other at the Vanity Fair party," a source tells E! News exclusively.
"They spoke for a little and then went about their own business with the people they came with. Jen smiled and Ben was very normal, from the way it looked. Their facial expressions were not awkward at all. It seemed like they were more like friends."
The eyewitness added, "Jen was not flirting with any guys there, but she was seen speaking to a few different ones. She was at ease the whole night. Ben was mingling with celebs like Kate Hudson, Charlize Theron and Matt Damon. He was not flirting with any of the ladies, just acted like himself. He seemed to be in a good mood and in the festive spirit. He was not tense at all and did not seem uncomfortable."
Their civil attitude may not come as a huge surprise, especially since these two share three children together and still live on the same property. Plus, how can anyone forget those things Garner told the mag about her ex following their divorce? ("No one needs to hate him for me. I don't hate him. Certainly we don't have to beat the guy up.")
However, Ben and Jen weren't the only exes at the party. And these other former lovebirds weren't as cordial with each other.
E! News learns that once-rumored pair Nick Jonas and Kate Hudson arrived separately to the Vanity Fair party, and we're told the duo didn't seem to interact at all. Jonas spent most of his time hanging out with business partner/tour buddy/friend Demi Lovato, while Hudson was seen chatting with Affleck for part of the night.
Melanie Griffith and ex-husband Antonio Banderas were also both at the event, but didn't appear to mingle with each other at all. Perhaps the fact that Banderas showed up with his girlfriend Nicole Kimpel made things extra awkward?
Sigh, gotta love run-ins with your ex.