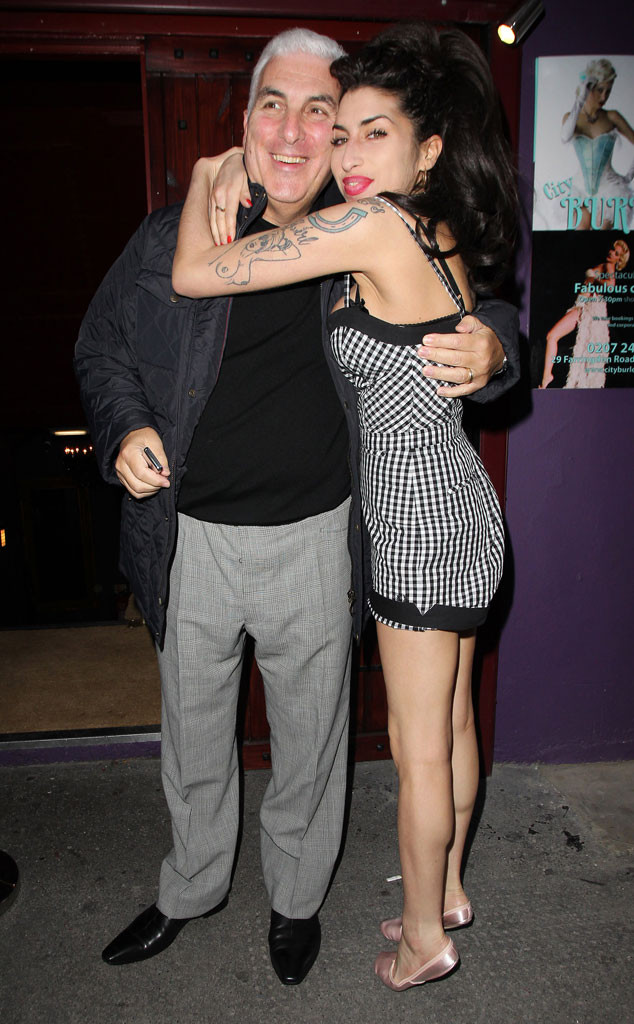 Fred Duval/FilmMagic
Amy Winehouse's dad, Mitch Winehouse, wasn't pleased with Amy from the start.
The late singer's father has blasted the award-winning documentary, even stating last summer that he would create a new movie in response to the Asif Kapadia-directed film. "We're going to invite everyone that's spoken on the other film and we're not going to edit it, like they've edited me, and we're going to tell the truth about Amy's life because this is not," he said during an appearance on British talk show Loose Women.
In Amy, Mitch is portrayed as an opportunistic father who failed to get his daughter help while riding her coattails. He wasn't pleased with his depiction then, and when Kapadia won the Oscar for Best Documentary Feature for his work on Amy Sunday night at the 88th Annual Academy Awards, the "Rehab" songstress' father immediately took to social media to voice his disapproval.
"Always proud of my baby. Amy will not get an oscar though. Just Asif Kapadia. That is what this is all about...Asif. He's fooled everybody," he posted. "I am not changing my stance just because film won Oscar. It's a negative, spiteful and misleading portrayal of Amy. We will fix this."