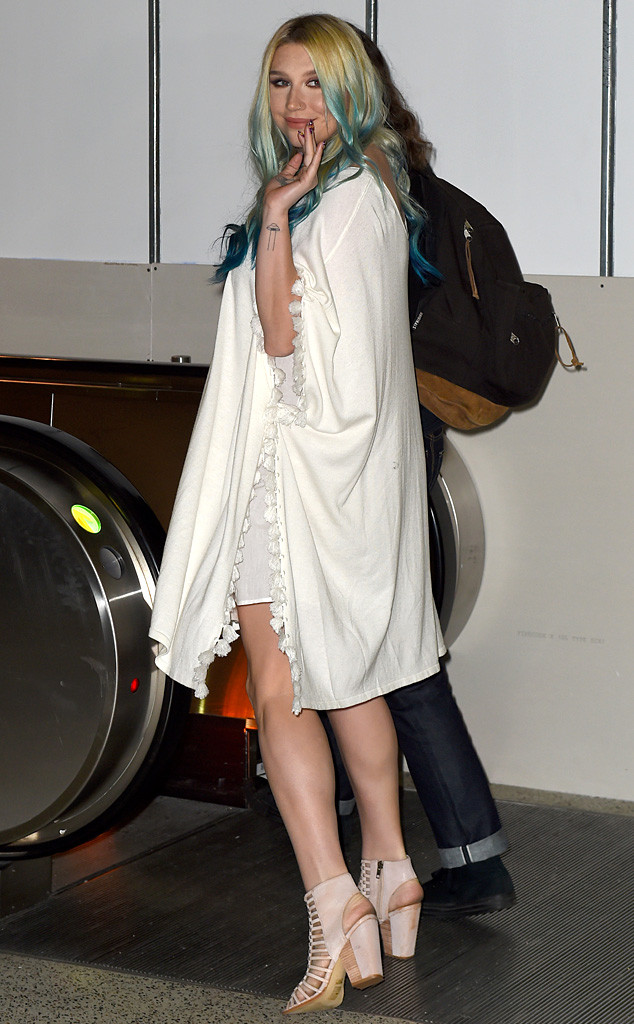 AKM-GSI
There were a lot of messages given during tonight's Oscars, and one was especially near and dear to Kesha's heart.
The singer, whose recent legal battle against Dr. Luke has attracted the attention of Hollywood, took to Twitter to thank Lady Gaga and Vice President Joe Biden for bringing awareness to sexual assault tonight at the Academy Awards.
"thank u @ladygaga and VP @JoeBiden for bringing attention to sexual assault at the oscars. it hit very close to my heart for obvious reasons," Kesha tweeted.
The vice president was introduced Gaga to perform "Til It Happens To You." The Oscar-nominated song, co-written by Lady Gaga and Diane Warren, is featured in The Hunting Ground, a documentary about sexual assaults that occur on college campuses.
When Biden introduced the performance he encouraged everyone to sign the ItsOnUs.org pledge. "A pledge that says, 'I will intervene in situations where consent has not or cannot be given,'" he explained.
Lady Gaga, a sexual assault survivor, had other rape survivors on stage with her during her performance, who displayed messages like "unbreakable" and "it happened to me" written on their arms.
Ahead of the evening, Gaga offered her support to Kesha on Twitter, writing, "I'll be thinking of u 2nite. This is not over we'll stand by u until you are free to live a HAPPY life. Everyone deserves that."
In the wake of Oscars evening, Dr. Luke's attorney tells E! News: "Ms. Sebert [Kesha], who in sworn videotaped testimony from 2011 stated that she had never been sexually abused or drugged by Dr. Luke is neither a victim nor the appropriate person to be held up as an example for this important issue."