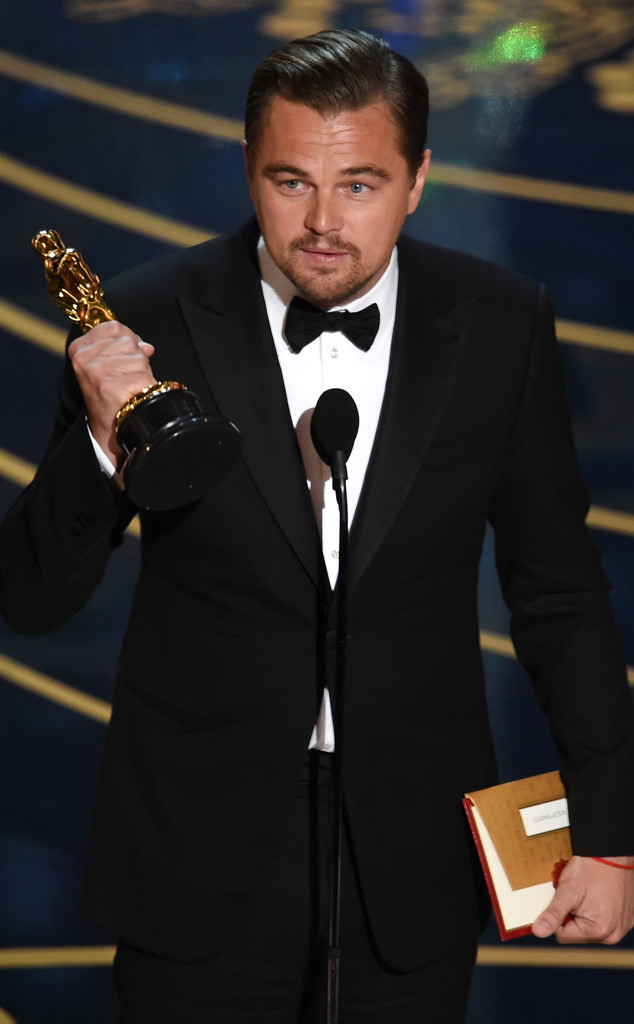 Kevin Winter/Getty Images
There was, understandably, so much talk about the #OscarsSoWhite controversy, what Chris Rock would say about it and just how far off true change really is (2020, we'll see), that we forgot all about that other huge issue roiling our country.
The circus that has been the 2016 presidential race so far. (And there may be a few other issues, last we checked...)
But some of the most thoughtful artists in Hollywood were in attendance at the Dolby Theatre tonight and—thanks to the Academy—they had a prominent platform from which to share their opinions.
The political messages came in multiple iterations throughout the night, some thinly veiled and others—like Adam McKay's—not veiled at all.