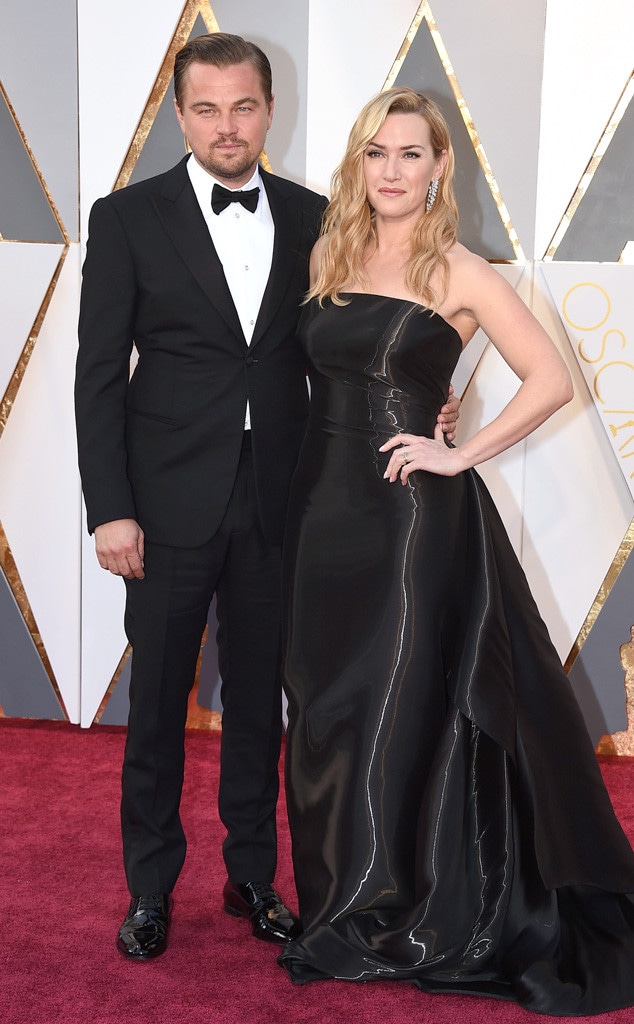 Jordan Strauss/Invision/AP
Oh, these two.
We're especially sad to see awards season go because it means there just won't be as many Kate Winslet and Leonardo DiCaprio "together again!" sightings in our future. It's a sad—albeit celebratory—evening here at the 2016 Oscars.
The Titanic and Revolutionary Road co-stars turned enduring BFFs have once again had the chance to enjoy the pleasure of each other's company at repeated red carpet events this year, a veritable kudosfest that will surely culminate tonight with Leo's first-ever Academy Award win.
Kate's been there, she's done that, and even if the Steve Jobs star goes home empty-handed, we just know she's going to have a smashing time anyway watching her dear friend win for The Revenant.
Leo is looking dapper in an Armani tux accessorized with diamond and white gold cuff links and tuxedo studs by ESTABLISHED Jewelry for his own personal, 19-years-in-the-making King of the World night, while Kate's as ravishing as ever—and more reflective than usual—in Ralph Lauren.
Brenda Chase/Getty Images
They've come a long way since setting sail on the wave of accolades that came with Titanic and now have six Golden Globes—and soon, two Oscars—between them, but they're still as sweet together as ever, if not only getting better with age.