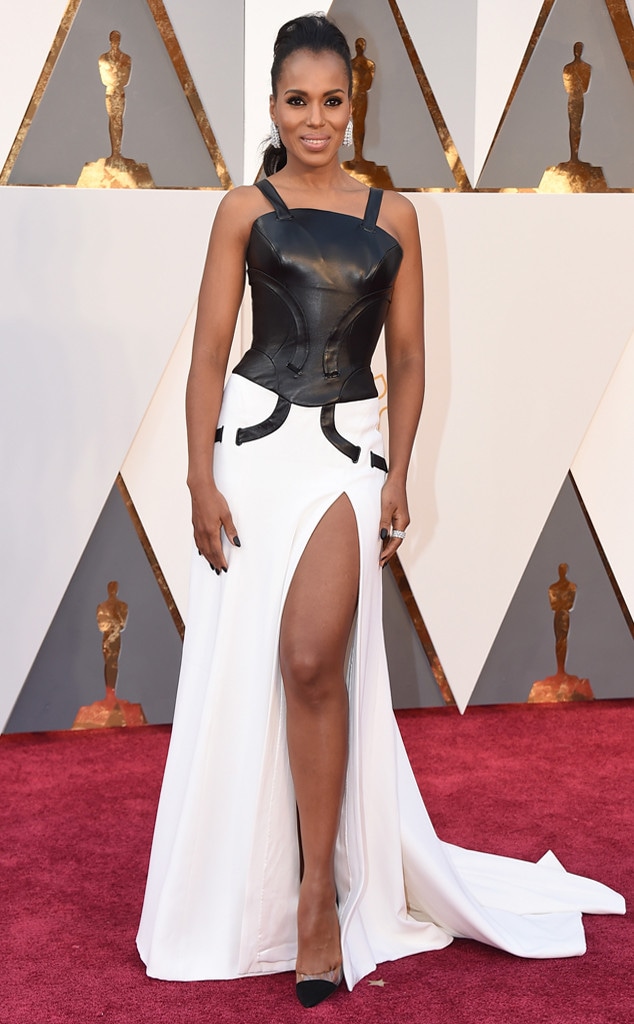 Jordan Strauss/Invision/AP
It's hard to believe, but even Olivia Pope needs some advice every once in a while.
While sparkling on the 2016 Oscars red carpet Sunday night, Scandal star Kerry Washington stopped by Live From the Red Carpet where she opened up about her friendship with Reese Witherspoon.
As it turns out, Kerry went to the A-list actress recently for some guidance on a very important matter.
"It was a business deal," she revealed to Ryan Seacrest exclusively on the red carpet. "She's such an extraordinary business woman and I was working on a deal and wanted her insight about what may be right for me. What I should be asking for."
So, did Kerry make a good deal?
"Yes," she admitted with a giant smile on her face. "We share a lawyer too so that's helpful."
Putting friendships aside, our favorite Gladiator couldn't help but gush over Ryan's red carpet look. In fact, she wants some Ryan Seacrest Distinction for her tall, handsome husband.
But enough about the gentlemen! Can we talk about Kerry's look?
Yes, we loved the black and white dress from Versace. We couldn't stop looking at the sparkling diamond earrings. And we also enjoyed her perfect nail polish for such a starry evening.
"Sneak peek mani pic," she shared on Instagram. "#kerry4opi."
Watch:
Kerry Washington Gets Star Advice From Reese Witherspoon
Watch E!'s live 2016 Oscars red carpet coverage starting at 1:30p.m. ET/10:30a.m. PT on Sunday, February 28th