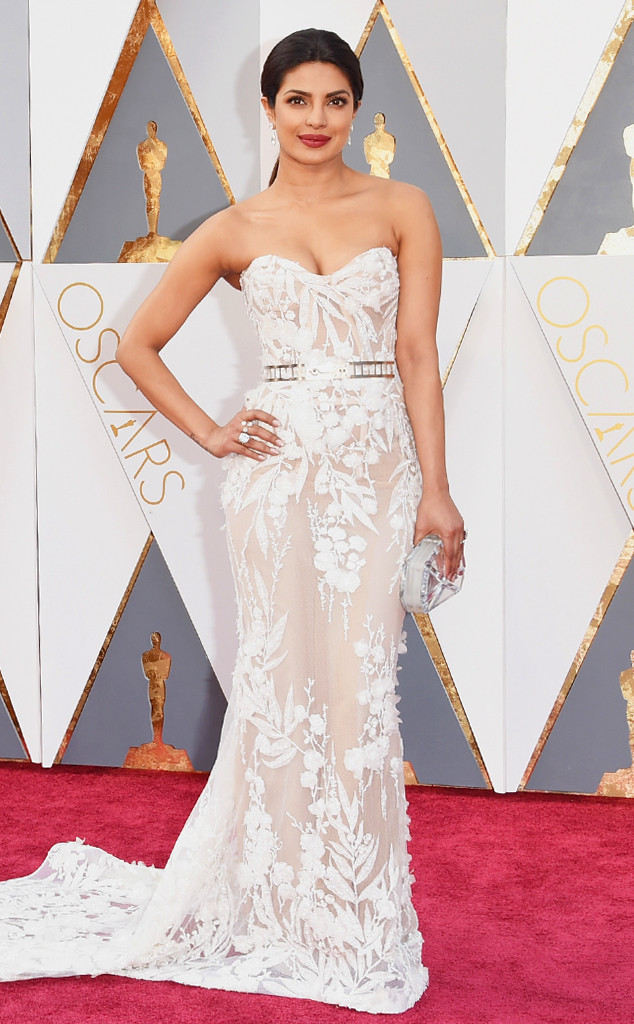 Jason Merritt/Getty Images
Priyanka Chopra is a little nervous about messing up at the Oscars 2016 on Sunday.
The Quantico actress revealed to Ryan Seacrest on E!'s Live From the Red Carpet at the 88th Annual Academy Awards that she doesn't want to "screw up someone's name" while presenting during the show.
"Have you practiced the names?" Seacrest asked Chopra.
"Yes I did," Chopra told Seacrest. "Thank God that yesterday I pre-recorded all the names for the nominees because I was like, 'Oh my God I'm definitely gonna mess this up!' But I don't think that's gonna happen because it's pre-recorded and all done."