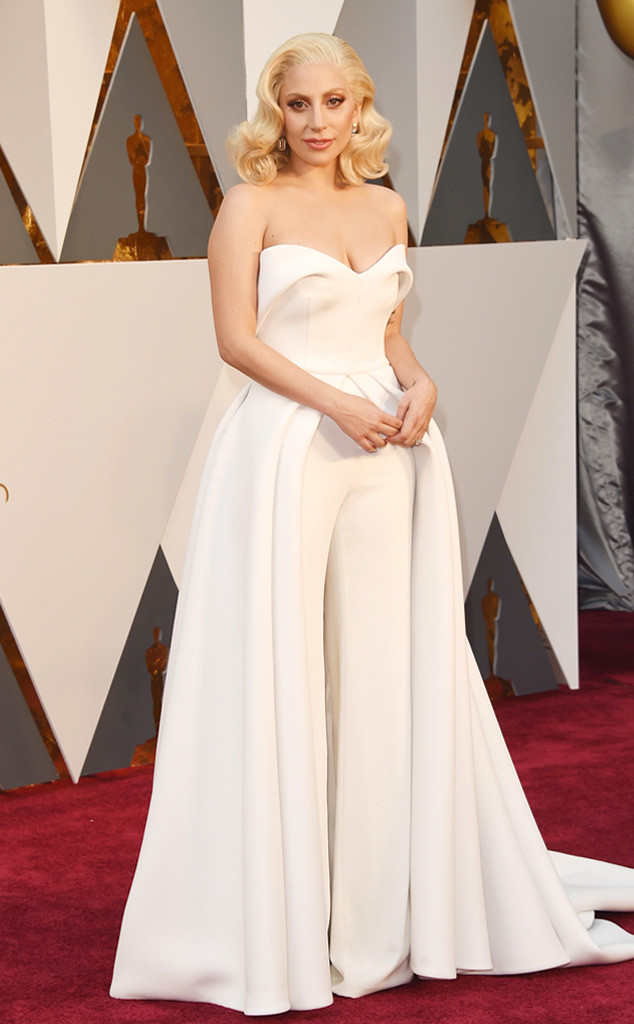 Jason Merritt/Getty Images
Lady Gaga delivered an extremely powerful performance at the 88th Annual Academy Awards on Sunday.
After being introduced by Vice President Joe Biden, Lady Gaga took the stage at the Oscars 2016 to perform "Til It Happens To You."
The Oscar-nominated song, co-written by Lady Gaga and Diane Warren, is featured in the The Hunting Ground, a documentary about sexual assaults that occur on college campuses.
Lady Gaga, a sexual assault survivor, had other rape survivors onstage with her during her performance, making it even more powerful. Each of the survivors had messages like "unbreakable" and "it happened to me" written on their arms.