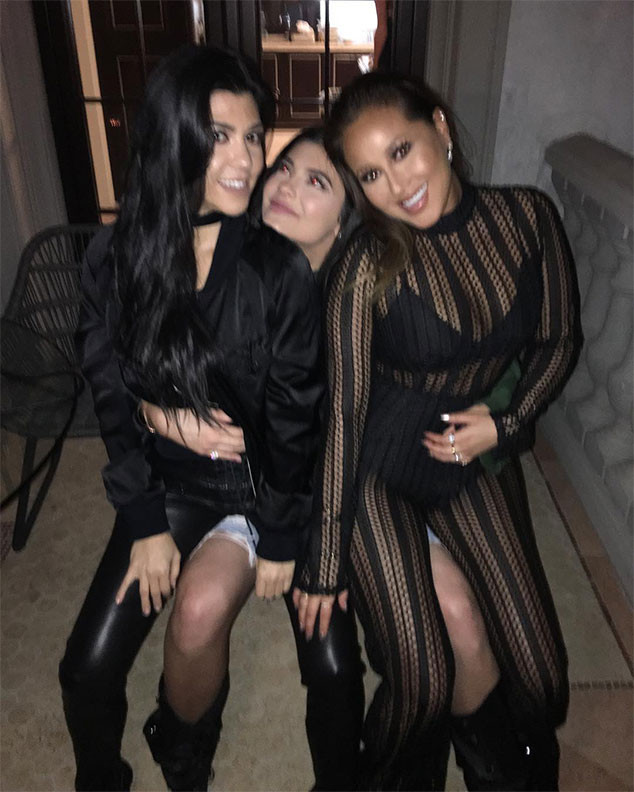 Instagram
She's back!
Kourtney Kardashian, 36, and Kylie Jenner, 18, hung out recently with Adrienne Bailon, their brother Rob Kardashian's ex-girlfriend.
"Reunited best friends lol," Kourtney said on Instagram Sunday, alongside a photo of her and Bailon, 32, sitting on Kylie's lap.
"Cause we are sistersss," Kylie wrote, alongside another pic.
Bailon also posted Kylie's photo, posting three heart emojis.
It was revealed last month that Rob, 28, is currently dating Blac Chyna, 27, who shares a 3-year-old son with Kylie's boyfriend, Tyga, 26.