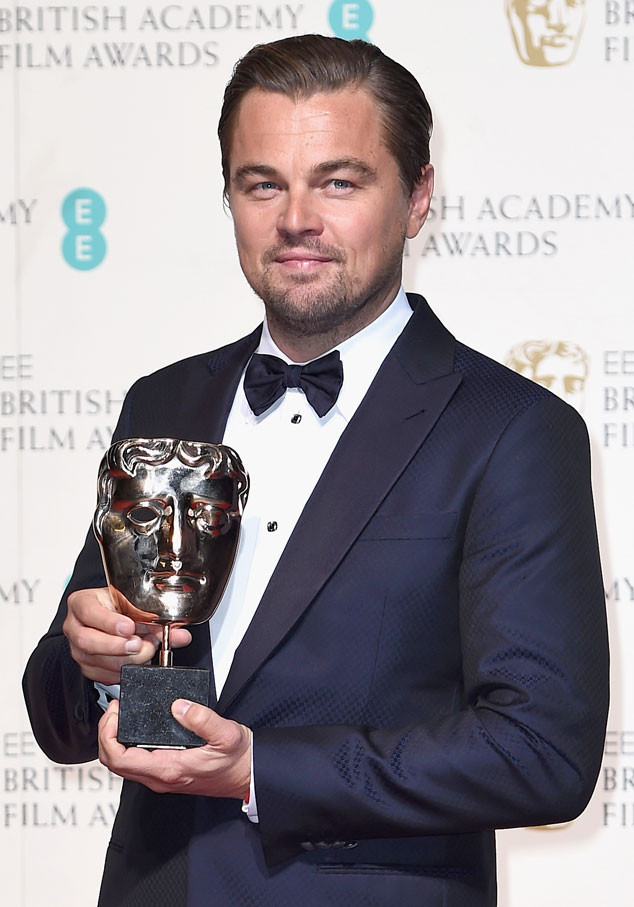 Ian Gavan/Getty Images
"So, you want to go to a real party?"
That's the only line from Titanic we have on our minds today because it's Oscar Sunday and Leonardo DiCaprio is up for Best Actor again. The whole world—perhaps a slight exaggeration—is waiting with bated breath to see who is going to take home the golden statue tonight, but Adele has made her loyalties known: She's #TeamLeo.
The British songstress tweeted her excitement Sunday morning in a hilarious post that proves just about everyone is still obsessed with Titanic, even though he wasn't nominated for that role and we're still upset about it.
"Good luck Leo! Everyone loves you because you're the best. Meet me at the clock anytime bruv X," she wrote, and included a picture of her superimposed in front of the movie's famous clock where he would whisk away Kate Winslet (then known as Rose) to a "real party."