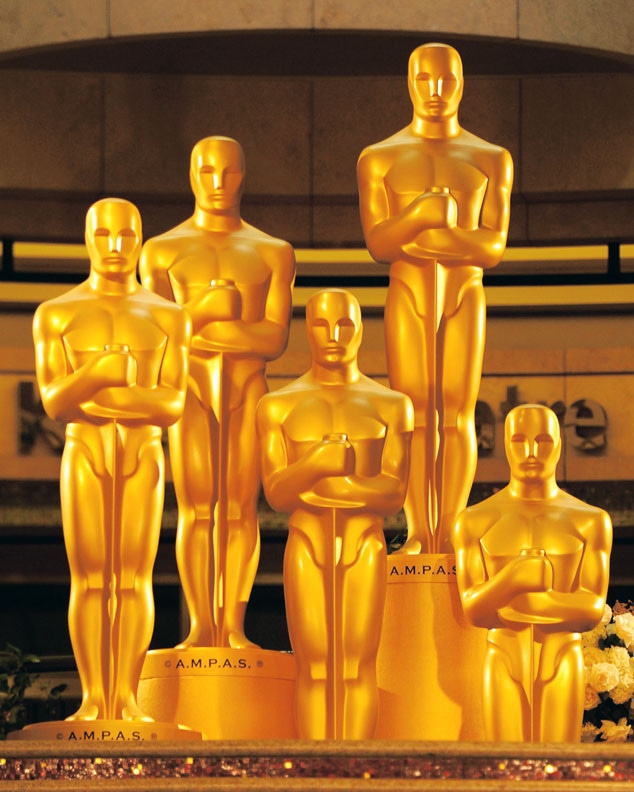 Frazer Harrison/Getty Images
Just how much does it really cost to get ready for the Oscars?
Not only is it historically the most storied event that will take place in Hollywood all year, but who actually wins the Academy Awards is almost a secondary conversation to who's wearing what, how many diamonds are involved and just how glamorous the stars look when they hit the red carpet.
So you'd be safe in assuming it costs a pretty penny to look just so from head to toe. Or make that meticulously coiffed head to carefully manicured toe.
E! spoke to celebrity stylists Lo VonRumpf and Ugo Mozie and branding expert Jeetendr Sehdev to put a price tag on each step taken on the 500-foot-long stretch of red carpet that goes from here to Oscar.
For an A-list actress, the sum of all her parts can skyrocket to as much as $10 million. Say she walks 16 steps on the 500-foot-long red carpet...that's like $625,000 a step!
Meanwhile, the guys' grooming generally involves fewer steps, but even one of their lower-maintenance ensembles, head to toe, can run up to $270,000.
"The Oscars are like a wedding day," says VonRumpf. "It's such a huge moment in their lives and careers."
Take a look at our graphic here and see just how much each step of getting ready really costs—and try not to see only dollar signs on the red carpet when you tune in tonight.
E! Illustration by Lindsay Scheinberg - figures are estimates
Watch E!'s live 2016 Oscars red carpet coverage starting at 1:30p.m. ET/10:30a.m. PT on Sunday, February 28th