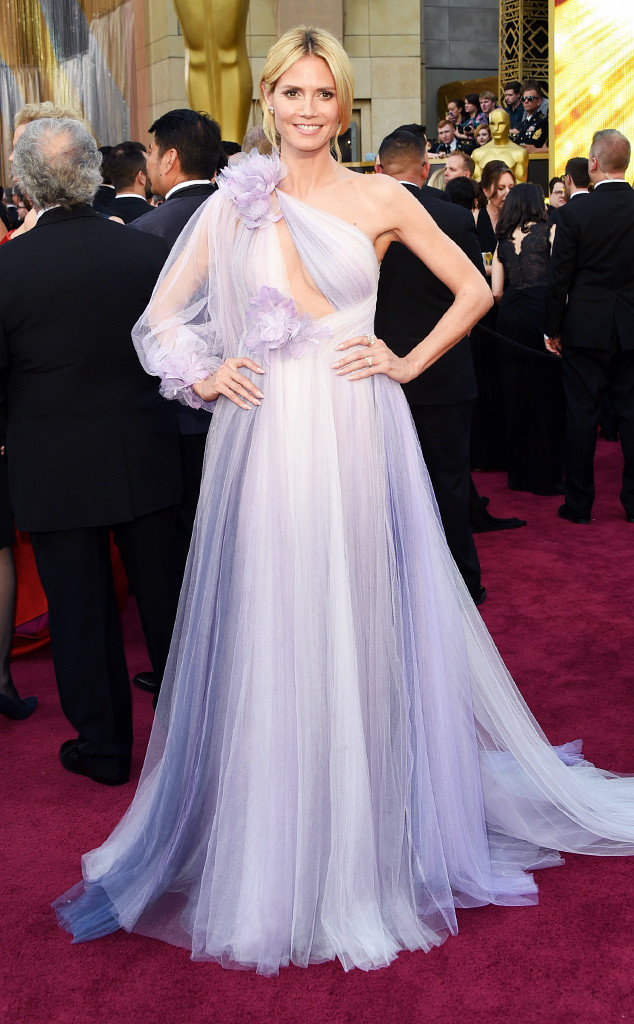 Richard Shotwell/Invision/AP
Ahhh the Academy Awards!
Now, unlike the Grammys and its mixed bag of style stars, the Oscars red carpet is flooded with a strict guest list of film people. There's also a certain sophistication attached to what's appropriate attire for an affair like this one. And that's why this particular awards show is especially hard to pick any worst (and take that world very lightly) dressed attendees.
It's less about what outfit fell flat all together and more about what tweaks could potentially make for a better fitting gown. Take Sophie Turner for instance, whose Galvan dress was stunning, but could definitely have used a bit more shape to play down the '90s vibe or Heidi Klum's dress, which was a classic case of one too many florals.
Then there was Kerry Washington's unexpected gown. We're used to seeing her in classic silhouettes, but the actress went with something more modern. The downside to that was the leather and chiffon skirt pairing just didn't mesh well. It was a little too piecey instead of looking cohesive.
Click through to the gallery for all our picks (that should be taken with a grain of salt).