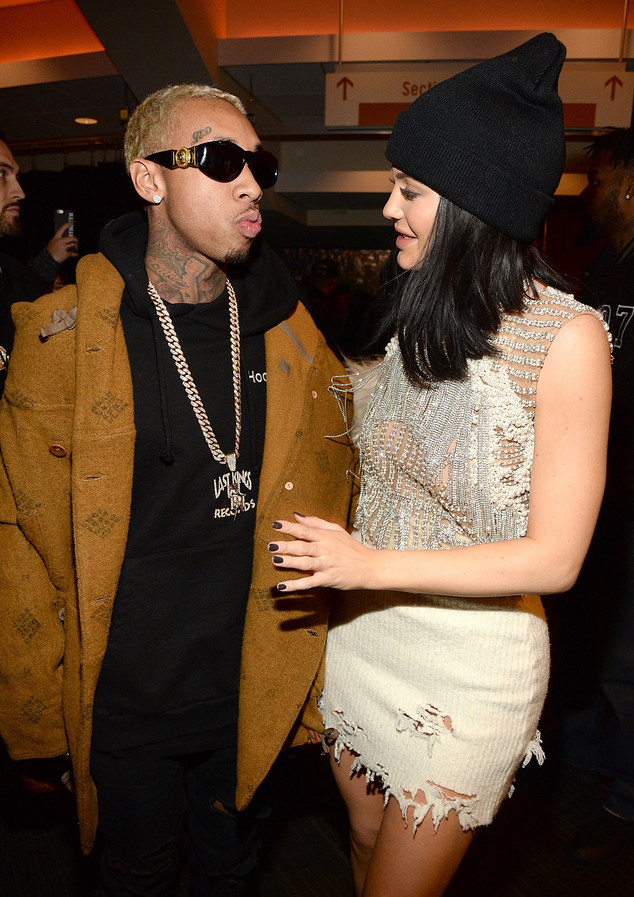 Kevin Mazur/Getty Images for Yeezy Season 3
Tyga wants to take a moment to clarify some things about his relationship with Kylie Jenner.
In an interview with the San Francisco radio station 106 KMEL, the rapper addressed one of the main topics often discussed about him and his girlfriend: their age difference.
Tyga, 26, is eight years older than 18-year-old Kylie, but he says age was of no concern to him when they began dating.
"I don't know," he said. "It's hard to talk about that because people are gonna bash. I didn't understand it though because I'm like, 'This person is a really good person.'"