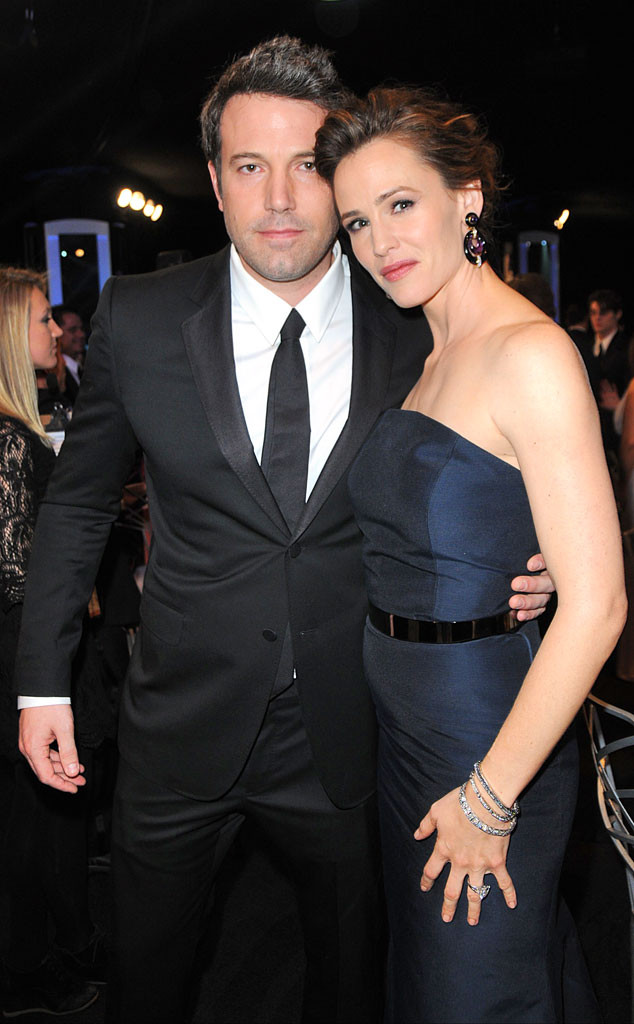 Ron Wolfson /Landov
Jennifer Garner beat Ben Affleck to the punch.
While the Batman v Superman: Dawn of Justice star has yet to discuss his divorce in the press, Jennifer speaks openly about the demise of their 10-year marriage in the pages of Vanity Fair's March 2016 issue. Ben had a bit of a bad boy reputation when they first got together after meeting on the set of the movie Daredevil, but Jennifer saw him for who he truly was. "I didn't marry the big fat movie star; I married him," she tells the magazine. "And I would go back and remake that decision. I ran down the beach to him, and I would again. You can't have these three babies and so much of what we had. He's the love of my life. What am I going to do about that? He's the most brilliant person in any room, the most charismatic, the most generous."
Ben's dark side, however, can make a person forget all those wonderful things. "He's just a complicated guy," she says. "I always say, 'When his sun shines on you, you feel it.' But when the sun is shining elsewhere, it's cold. He can cast quite a shadow."
After announcing their plans to divorce last June, the twice-married actress was beside herself. "Of course this is not what I imagined when I ran down the beach, but it is where I am," she says. "We still have to help each other get through this. He's still the only person who really knows the truth about things. And I'm still the only person that knows some of his truths."