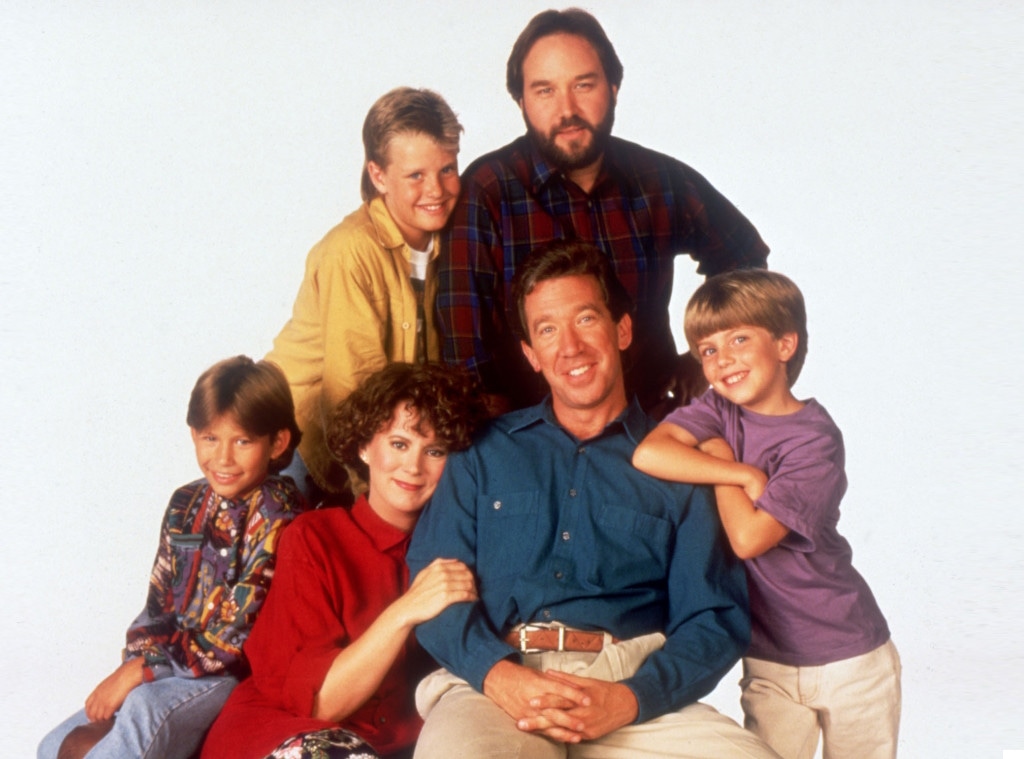 ABC
There are a lot of things we have to wonder about Home Improvement since it ended back in the day. How are Jonathan Taylor Thomas and his gorgeous hair doing? Will there ever be a reunion show? Has she seen Tim Allen since his tool man days? Lucky us, Patricia Richardson, answered those questions in a recent Reddit AMA. As you know, Patricia played Jill Taylor (best TV mom ever) on the show. We've got the highlights, and, of course, the dish on what JTT has been up to since we all had his poster in our locker. Read on for some very interesting facts you may not have known about your favorite childhood show! 
Interesting! We're pretty into the idea of President JTT, TBH. Richardson went on to say, "Ican't speak for Jonathan if he was uncomfortable with fame like I was but we both coincidentally withdrew from the industry right after the show. I was trying to find a way to be just an actor instead of big celebrity as well as I wasn't a fan of doing press, red carpets, etc."
One Redditor asked what we were all dying to know. Does she still keep in touch with any of her cast members? Fortunately, that answer is yes! Fun Fact: In case you didn't know, there was a mini Home Improvement reunion on Tim Allen's current show, Last Man Standing. Patricia and Tim worked together on a few episodes according to IMDB. Our favorite TV mom says, "I do stay in touch with Zach and Jonathan, who in fact have written a really wonderful pilot that is sort of R rated and are shopping it around town. Jonathan also directs Last Man Standing, and I got to see him there. Of course I've seen Tim. There are no plans to do a reunion show at this point. Usually, those things don't work very well. Of course, we're missing Earl and that would make us all sad." So sad! 
ABC Photo Archives/ABC via Getty Images
The same Redditor got Patricia to dish on some slightly NSFW set secrets. You've been warned! She says, "This is a little dirty story from the set: We had a live horse on the set for Tool Time. Well, they had this horse backstage, and we couldn't get it on the scene because we couldn't stop it from having an erection (it was ENORMOUS). The guy who was supposed to be the wrangler for the horse kept hitting his erection with a brush. And everyone on set was yelling "Ah, don't do that." No one knew how to fix it so they could do the scene. There was a woman that had her period backstage and coincidentally when we moved her away from the horse it fixed the problem. We were all on the floor laughing. And it made the wrangler stop abusing the horse." Dead. 
Patricia left fans with some valuable life advice. When asked about her thoughts on plastic surgery in the industry, the actress had this to say, "I would say don't do it. Don't. Because the casting people can't find real faces and can't move. If you have a face that is real, you will get so much more work. Nowadays they are having a lot of troubling finding that." Amen! 
What would you ask Patricia Richardson if you had the chance? Share your questions in the comments!