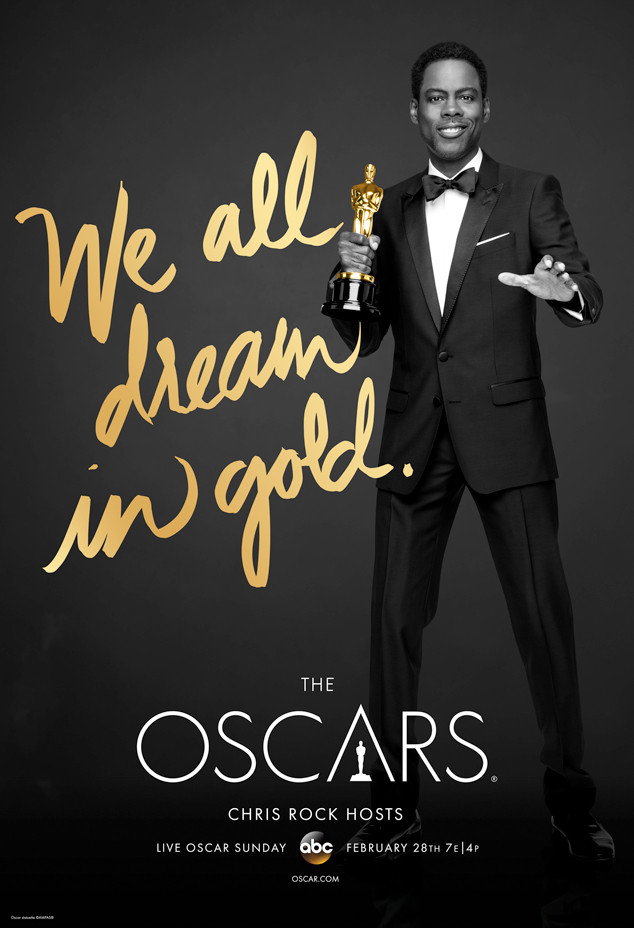 The Academy
Chris Rock is getting ready to host Hollywood's biggest Sunday.
The Top Five star is headlining Oscars 2016 and is teasing fans with what's to come, and it looks like he'll definitely be referencing the #OscarsSoWhite controversy. The comedian has pretty much gone radio silent since the nominations were announced, only tweeting, "The #Oscars. The White BET Awards."
But now Rock is resurfacing, tweeting once more about the racial controversy surrounding this year's awards. "See you Sunday... #blackout #oscars," he wrote alongside a video of TV static. While we can't say for sure what exactly he'll say come time for his highly anticipated monologue, we can assume based on this tweet that he's going to address the lack of diverse nominations.