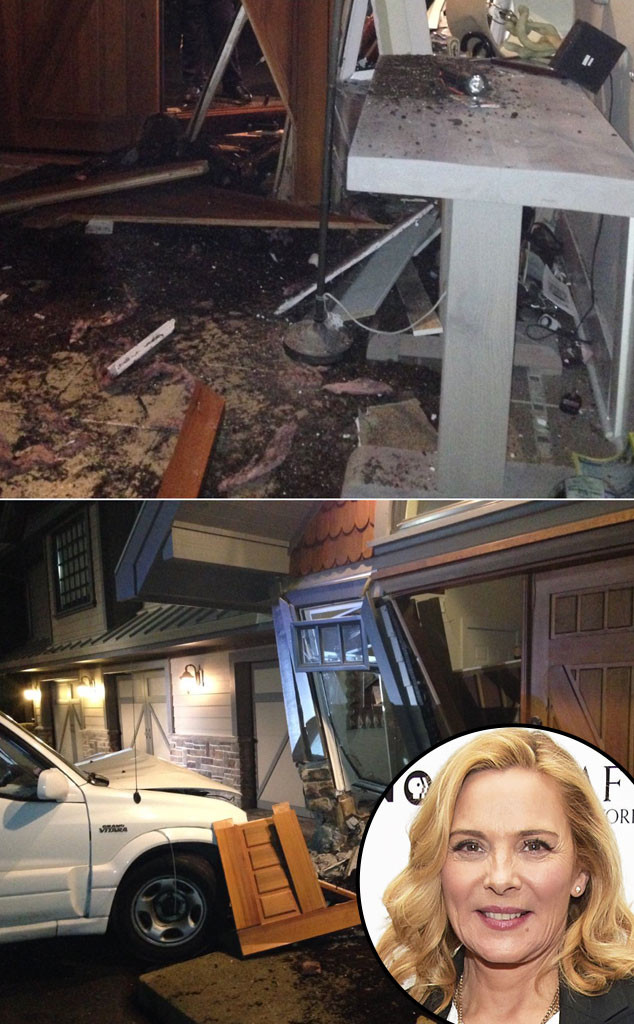 Twitter, Getty Images
Sex and the City star Kim Cattrall was left petrified this week when a 16-year-old driver crashed her SUV into her Vancouver home.
Cattrall tweeted pictures of the damage, showing the white Suzuki Vitara smashed into the front door and windows of her house. "A senseless 16 yr old driver plowed into my home Joy Riding @ 1am," she wrote alongside the scary photos. "People cld have been killed. U should b ashamed."
The car's hood is completely smashed in while it appears Cattrall's front door and windows were also destroyed. Her house also experienced interior damage, but that's the least of Cattrall's concerns. The actress was at home when the accident occurred and has left her completely shaken.
In response to a concerned follower, Cattrall wrote, "We're okay but shaken up. No one was hurt. That's most important but we need 2 address this behavior & educate teens." Her tweets have caused an outpouring of followers to respond with not only with concern, but also a new movement to try and curb drunk driving.