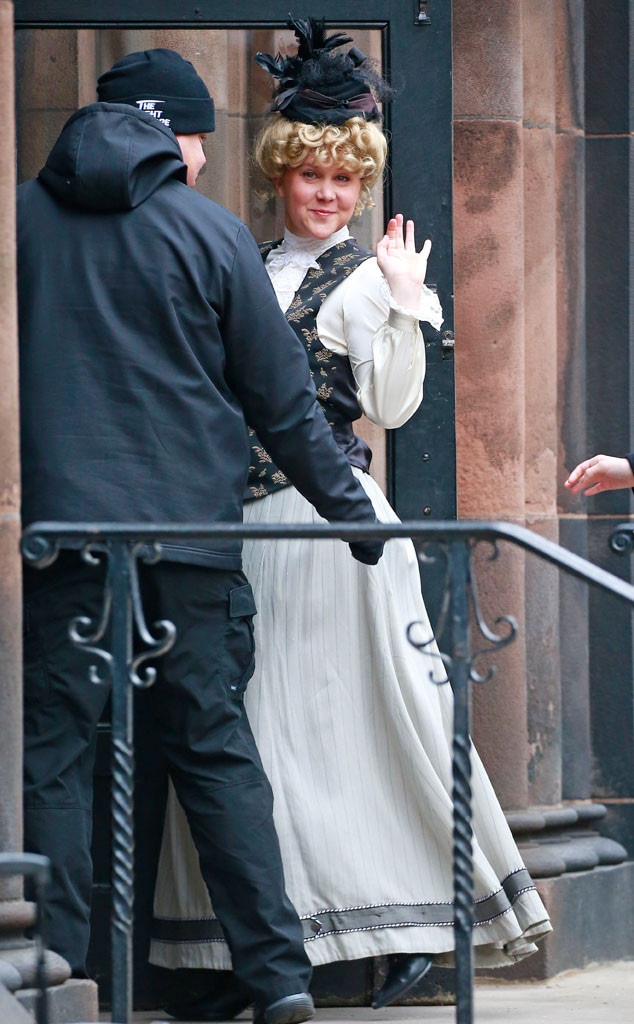 Splash News
When interning for Amy Schumer, just avoid being a trainwreck. 
While Savannah Guthrie is no stranger to cameras and television sets—after all, she is the co-host of Today—her latest gig as Inside Amy Schumer's intern proved to be a whole new world. 
First up, she was tasked with the art of the fire watch. In other words, the journalist had to keep an eye on all of the crew's gear to make sure it didn't get stolen off the street. If the seasoned broadcaster spotted a thief, she was advised to put up a fight. The gloves were off! 
However, it did get a bit more glamorous than just keeping lookout. Guthrie learned there are free massages available to everyone, courtesy of the boss. 
Fortunately for the 44-year-old mom new on the job, Schumer stole away a moment with the journalist to answer some of her most crucial questions. 
When she asked what the interns typically do for the show, the actress unveiled their really hectic schedule. 
"Usually our interns stand around and they make uncomfortable eye contact with each other," she joked. "But, then at the wrap party they get drunk enough to hopefully make out."
Guthrie also quickly learned how to get on Schumer's good side. 
"I'm just really into you," she revealed to the star. 
"That's a great start," Schumer replied. "So far, you're doing amazing."
Two thumbs up from the award-winning boss—what more could an intern ask for? Oh yeah, to hang out with Amy and her famous gal pal, Oscar winner Jennifer Lawrence. 
"I would love that," the actress told Guthrie. "But, we actually do need you to work today."
(E! and NBC are both party of the NBCUniversal family.)