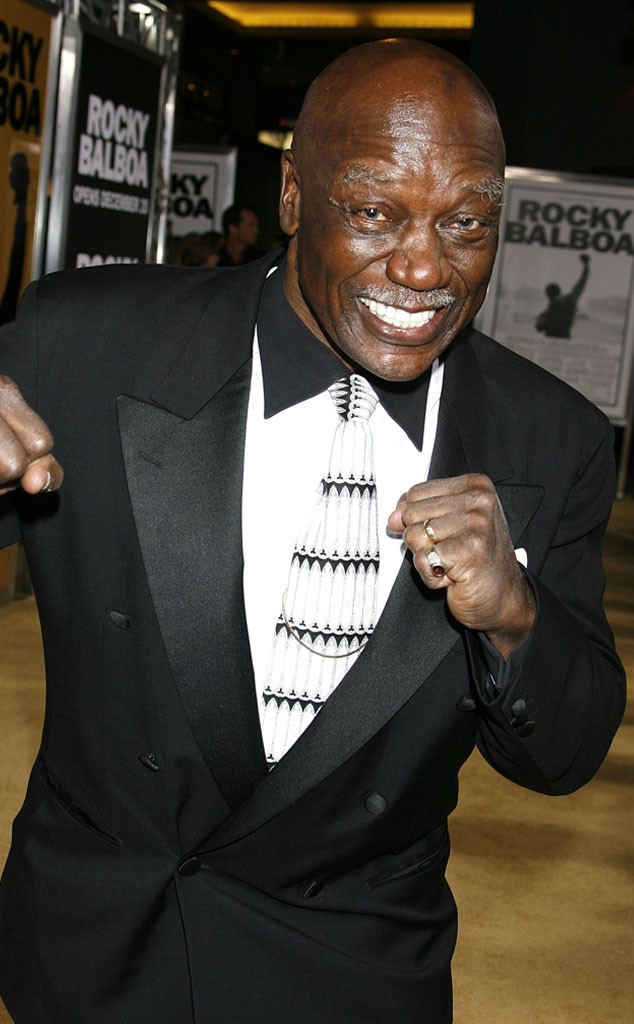 Jeffrey Mayer/WireImage
Tony Burton, the former boxer best known for playing Apollo Creed's trainer "Duke" in the Rocky franchise, has died. He was 78.
Burton, also a former football player, appeared in the first six Rocky movies alongside Sylvester Stallone and Carl Weathers. Weathers responded to the news, which was confirmed by Burton's younger sister Loretta Kelley, late Thursday with a heartfelt tweet. "@E_Woodyard @TheSlyStallone Sad news. RIP Tony Burton. His intensity and talent helped make the Rocky movies successful. #BePeace," he posted.
Kelley told MLive.com that her brother had been in and out of the hospital over the past year but never received an official diagnosis. Because of his poor health condition, Kelly revealed that Burton wasn't able to see Creed, which centered on Rocky Balboa's rival's son.