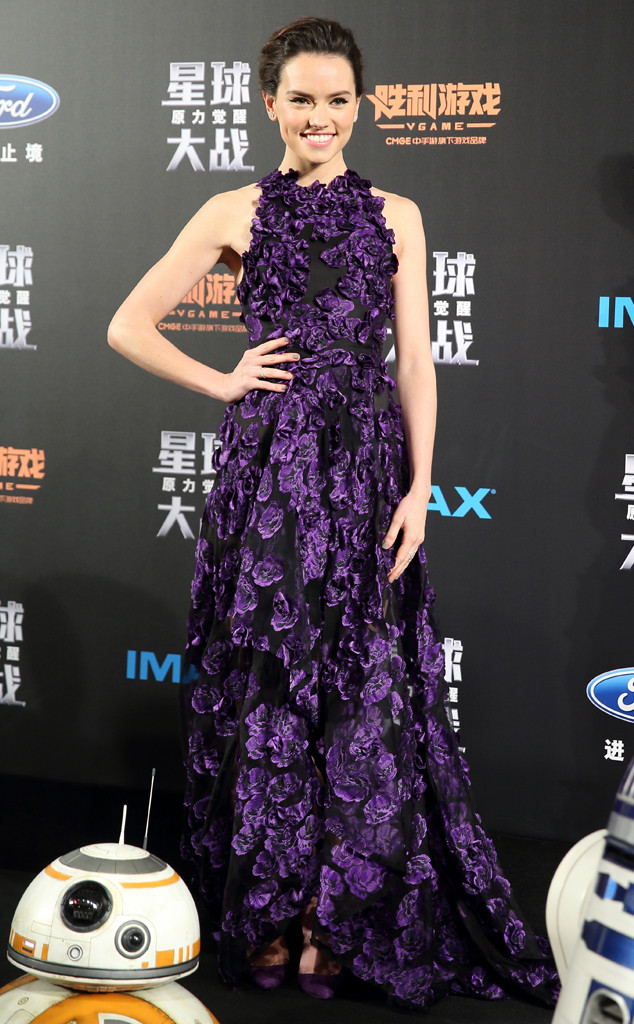 ChinaFotoPress/ChinaFotoPress via Getty Images
Who knew Daisy Ridley wanted a singing career?
The 23-year-old Star Wars: The Force Awakens star apparently has quite the pipes.
"One day on set, she just started singing and had the most beautiful voice I ever heard," Star Wars director J.J. Abrams said last night at the U.S.-Ireland Alliance's Oscar Wilde Awards, where Ridley was among this year's honorees.
Just the other day, Ridley told Abrams, "On Saturday, this weekend, she is going to record a song with an unnamed person, but let's just say a massive superstar."
What a tease!
Ridley showed off her voice when she and her Star Wars co-star Oscar Isaac sang a duet of "Baby, It's Cold Outside" while promoting their movie during a Twitter chat in December.