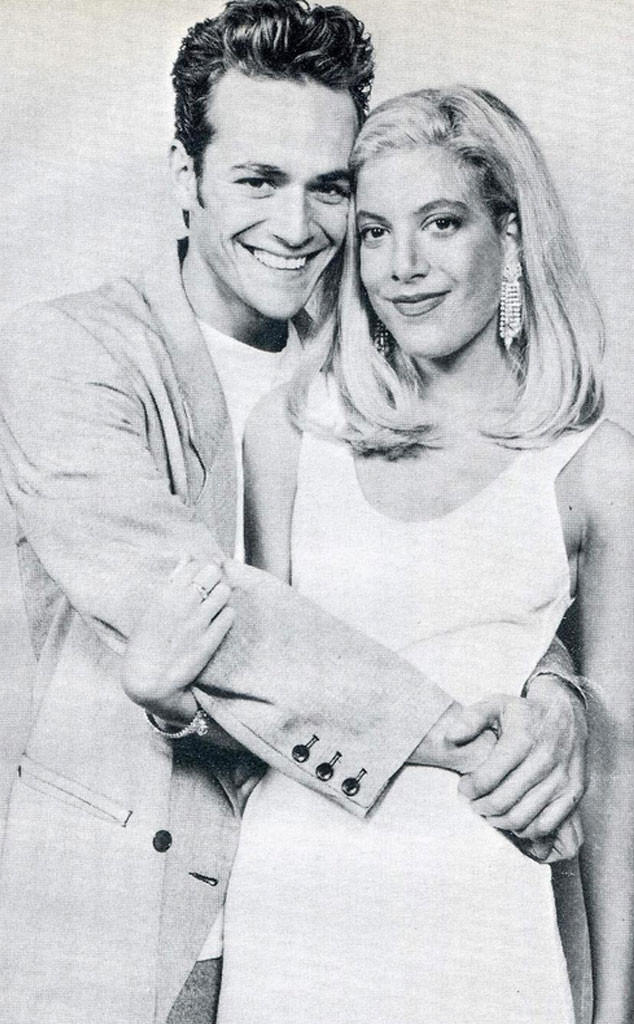 Instagram
Oh, you thought you were done going down memory lane this Thursday? You're not, but this one is a great way to end your throwback run.
As part of Instagram's weekly tradition that we all know and love, Tori Spelling decided to throw it way back to the '90s (our favorite decade, of course) with a photograph alongside her hunky Beverly Hills, 90210 co-star Luke Perry, in order to successfully take us back to the Donna and Dylan days, which makes us feel both super nostalgic and green with envy because JEALOUSY.
The black and white picture, which was taken at Spelling's star-studded and lavish 18th birthday party, shows Perry flashing his dreamy smile while wrapping his arms around the birthday girl, who is giving you look that's to say, "You wish you were me right now, don't you?"
And the answer is yes.