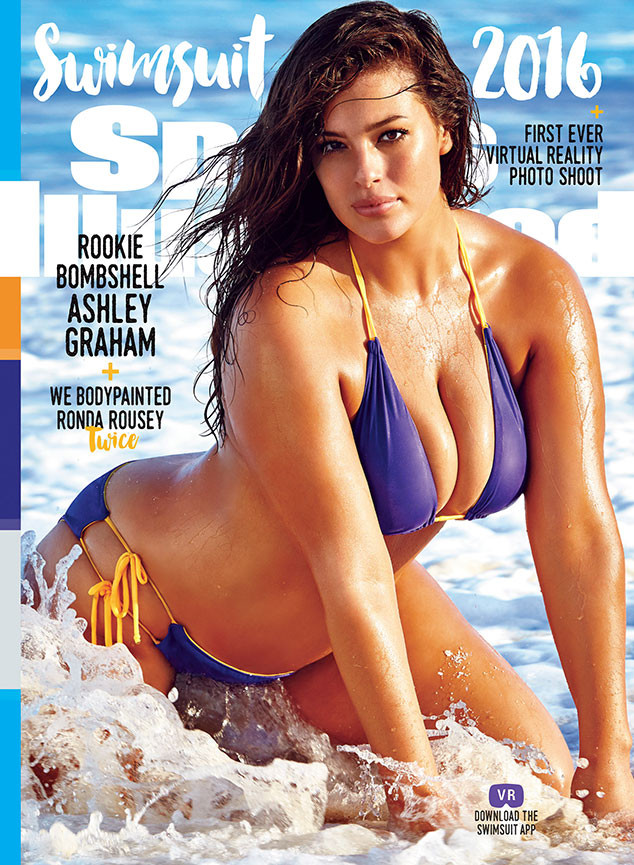 Sports Illustrated
Cheryl Tiegs has impressive recall when it comes to stuff Dr. Oz has said. As for her ability to look at a picture and estimate someone's measurements...
Not so much.
The former supermodel raised eyebrows last night when she criticized Sports Illustrated for choosing the curvaceous Ashley Graham for one of the three covers of its 2016 Swimsuit Issue, claiming the magazine was showcasing a body type that isn't healthy.
"Actually I don't like it that we're talking about full-figured women because it's glamorizing them and your waist should be smaller than 35 [inches]. That's what Dr. Oz said, and I'm sticking to it," Tiegs told E! News at the 13th Annual Global Green USA Pre-Oscar Party when asked whether she was loving that we, as a society, are "stepping outside of our comfort zones of what we know as the [traditional] 'model figure.'"
"No, I don't think it's healthy," Tiegs added. "Her face is beautiful. Beautiful. But I don't think it's healthy in the long run."