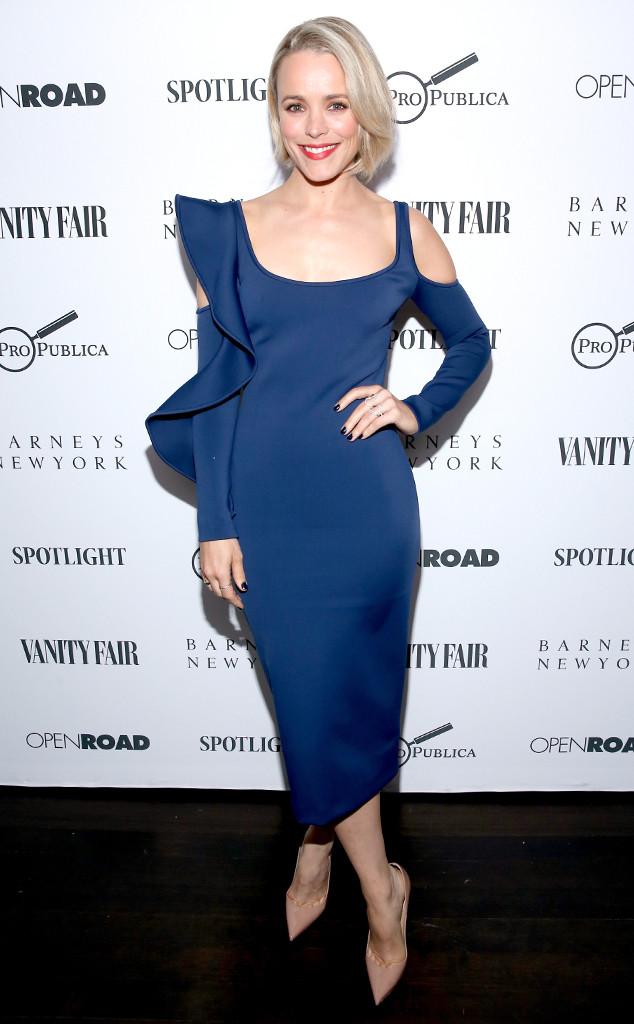 Jonathan Leibson/Getty Images
Rachel McAdams lightened up her locks just in time for the Oscars 2016!
The Spotlight star is nominated for a Best Supporting Actress Academy Award—and we must say, her new platinum 'do would look quite lovely next to a golden statue.
This is far from the first time Rachel has been blond, but it is her first Oscar nomination. In Spotlight, the actress plays Sacha Pfeiffer, a reporter for The Boston Globe's Spotlight team during their investigation into the Catholic Church clergy's sex-abuse scandal. In preparation to play the journalist, one of the journalists who really did uncover the scandal in the Catholic Archdiocese of Boston, Rachel told Today's Savannah Guthrie she really did "stalk" Sacha offscreen!