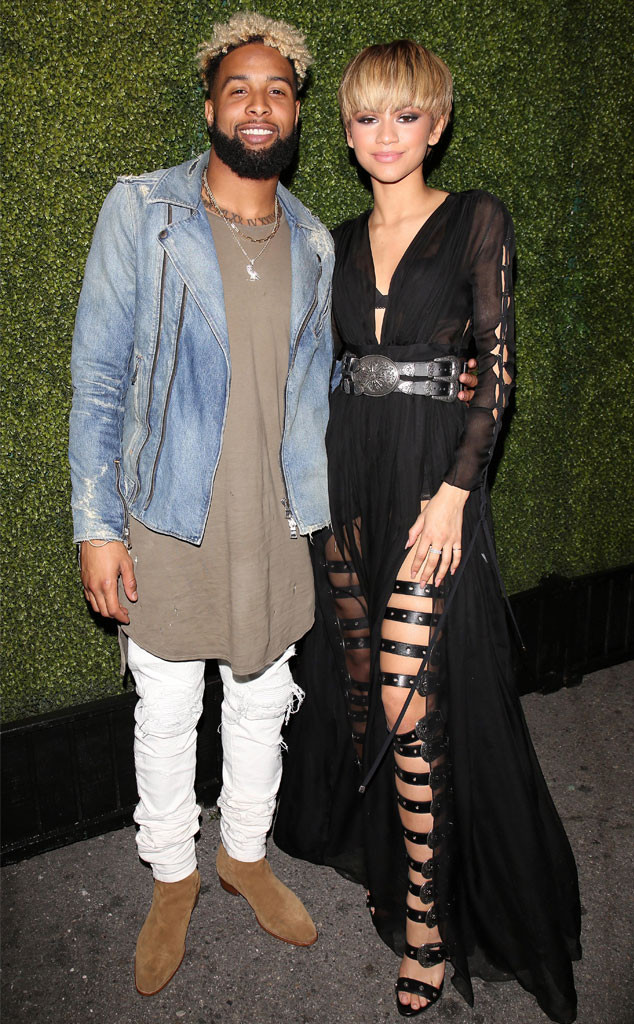 DEBY / AKM-GSI
Odell Beckham Jr. may have been spotted on Zendaya's arm following the 2016 Grammys a few weeks ago, but that doesn't mean he's earned the rights to the "boyfriend" title just yet.
In fact, following the relationship rumors, Zendaya's father, Kazembe Ajamu Coleman, who was with them the evening the photographs were taken, told TMZ, "What relationship? We're just friends. If you see my daughter out on a date without me, it's a relationship. It's like an audition… it's an interview."
Now the 19-year-old singer and actress is clarifying her dad's comments and settling the rumors about her and the 23-year-old New York Giants player while sitting down for an interview with New York's 92.3 Amp radio on Thursday.