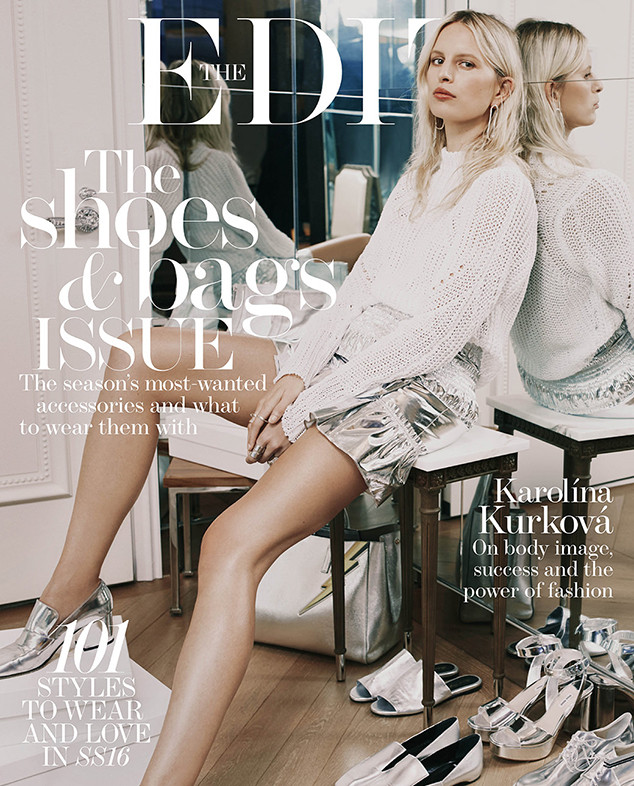 Fanny Latour-Lambert/The EDIT, NET-A-PORTER.com
Karolina Kurkova has certainly made her mark in the modeling world, landing a spot among the Victoria's Secret Angels and being named as one of the highest-earning models in the world, according to Forbes. But it didn't come easy. The Czech model opens up to The EDIT about her lengthy career and how social media makes it much easier for new models to "make it" in the biz.
"When I started modeling there was no social media, I didn't come from a rich family and I didn't date anyone famous—my work spoke for me. I'm glad, because I learned discipline, dedication and patience, and it kept me grounded," she explains. "Now you can be famous so easily and it's dangerous, it can mess with your head. People are coming from left and right with two million followers and, whether they say they're a model or a stylist, they've never trained, never worked with anybody, never sacrificed anything."
Kurkova, who has also appeared in movies, claims this new type of attainable success isn't fair to those who have trained and worked with mentors and instructors for years.