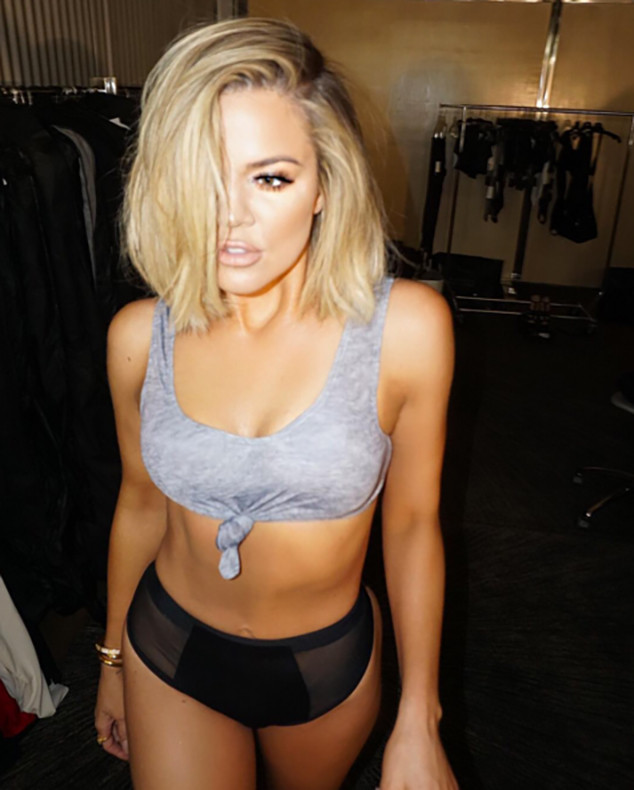 Instagram
Khloe Kardashian exercises all the time, so she's proud to show off the results of her intense effort. But when she showed off her chiseled abs Wednesday, haters were quick to point out that the image was Photoshopped. Khloe, always insistent on keeping things real, shared the original, unedited version shortly after.
"If only hatin burned calories how dope yall would be. Too bad it doesn't," she captioned the pic. "Here's the OG shot. The petty movement ain't cute. Oh and I almost forgot…Namaste."
Mic drop.
But one of her best friends—who also happens to be her go-to makeup artist—Joyce Bonelli wanted to defend her pal against the haters, so she shared a risqué picture of Khloe that puts all her curves on display.